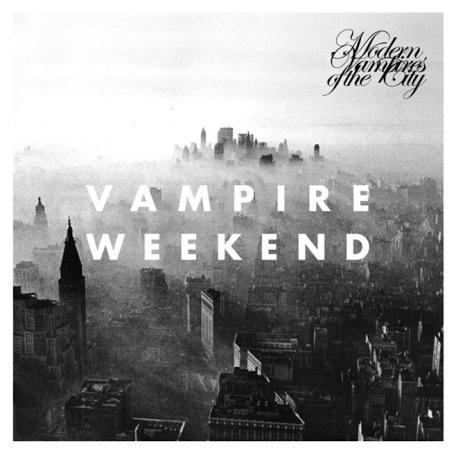 Indie rock band 'Vampire Weekend' have released a new double A-side single 'Diane Young/Step' as well as details of their forthcoming album 'Modern Vampires Of The City'. After almost 2 years in the making, this will be the groups third album and serves as the follow up to 2010′s 'Contra' and 2008′s self titled 'Vampire Weekend'.
'Diane Young' packs a punch with it's upbeat melody, grunge style guitars and Ezra's quirky vocal distortion, creating a thoroughly infectious track. 'Step Up' offers a completely different vibe with it's laid back retro melody and reflective lyrics "Wisdom's a gift but you'd trade it for youth/Age is an honour, it's till not the truth". 
Having recently closed SXSW  in Austin, TX, the NY quartet premiered 'Diane Young' and 'Ya Hey', both of which will feature on their forthcoming album. 'Modern Vampires Of The City', is set for release May 7th (a week later than expected) and is available to pre-order from iTunes.
With legendary Coachella just a few weeks away, the band are also set to play 'The Troxy' London on May 2nd. Full list of live dates can be found here. Be sure to check out front man Ezra Koenig's recent collaboration with Major Lazer on 'Jessica', taken from the forthcoming album 'Free The Universe'.
The tracklisting for 'Modern Vampires of the City' :
'Obvious Bicycle'
'Unbelievers'
'Step'
'Diane Young'
'Don't Lie'
'Hannah Hunt'
'Everlasting Arms'
'Finger Back'
'Worship You'
'Ya Hey'
'Hudson'
'Young Lion'