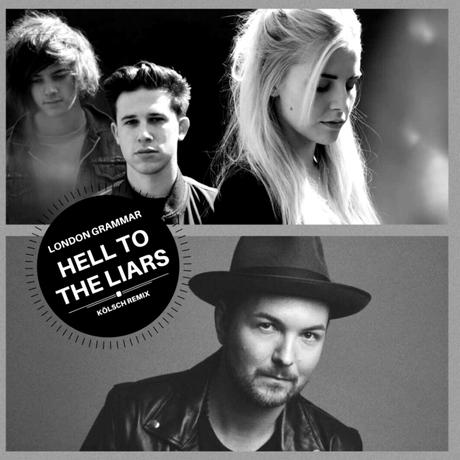 Ok I'm gonna say it … this is a serious contender for best remix of the year!
Danish DJ and producer Kölsch unveiled his latest remix of London Grammar's 'Hell To The Liars'.
While the original track is taken from London Grammar's number 1 sophomore album, Truth Is A Beautiful Thing', Kölsch extends upon the original to deliver 12.30 minutes of pure escapism. Keeping Hannah's haunting vocals intact and intertwining sweeping strings, defined beats, distorted synths and eerie electronic flourishes, Kölsch showcases his talent for producing emotion-induced romantic techno, all the while producing luscious, sonic soundscapes that completely captivate throughout.
With the success of his critically acclaimed album 1977 followed by 1983, Kölsch consistently delivers with tracks such as 'Grey', 'DerDieDas', 'Cassiopeia', 'Der Alte' and the recent 'Speicher 97' EP. Currently signed to iconic German electronic label, Kompakt, Kölsch has an impressive back catalog of unique remixes, including gems such asEric Prydz's 'Generate' and Monkey Safari's 'Cranes'.
No word yet on an official release date, but having recently been named as Pete Tong's Essential New Tune (his 3rd this year alone) and dropping the remix into various sets the past few months, expect to hear a lot more of this epic remix. In the meantime, you can catch Kölsch during his Hï Ibiza residency this summer, Radio 1 in Ibiza (Aug 4) and Tomorrowland this weekend.  
Tour Dates: Kolsch
Advertisements