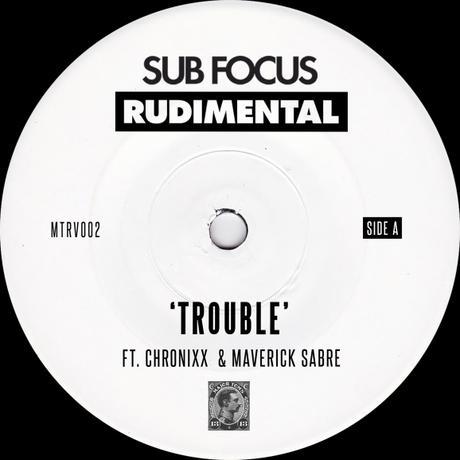 Producer & DJ Sub Focus has joined forces with drum 'n' bass quartet Rudimental for their new single, 'Trouble'. Joining them on vocals is Jamaican reggae artist Chronixx, fresh from the success of his Chronology album, and the soulful vocals of Maverick Sabre.
The single premiered with Annie Mac as her Hottest Record, where Sub Focus and Rudimental chatted about their fresh collaboration:
We did this studio session and it was really vibey. It was almost like a jam with the guys [Chronixx & Maverick] in the studio. It was an evening session and we went on till 2-3 in the morning. We got our instruments out and  jammed it. It turned into a proper club banger when we were putting the production down. 
With an eclectic mix of styles coming together, the end result of 'Trouble' is a fresh mix of  DnB, dancehall, high energy, Rudimental's trademark horns and killer vocals tying it together.
Rudimental are currently working on their 3rd studio album and follow up to 2015's We The Generation. Be sure to catch them at V Festival (Aug 19-20), while Sub Focus is gearing up for the return of his live shows with upcoming performances at SW4, Creamfields and Reading & Leeds (Aug 24-27).
Trouble
Apple Music
Google Play 
Tour Dates: Sub Focus & Rudimental
Advertisements