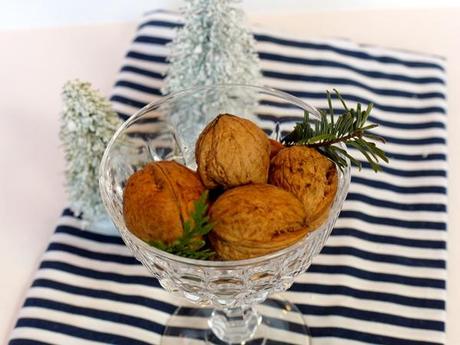 It's the most wonderful time of the year, isn't it? We (Nick & Aleah) simply adore the holiday season with the crispness in the air, family time, tree trimming and being extra creative (oh, and cooking and baking)! Playing with new recipes for the holidays is always fun as we love to tinker with different herbs and spices and dress up homemade apple sauces with ribbons, twine and glittering goodness – perfect for holiday hostess gifts. We whipped up this recipe after reading about it in Martha Stewart some time ago. Last year we made candied spiced walnuts (and, while quite delicious, they were a bit sticky). This recipe is a delicious combo of spicy and sweet – and when bundled up thoughtfully, makes for a charming stocking stuffer or hostess gift. Enjoy!


12 oz. shelled and halved walnuts | 1 tablespoon water | 1.5 tablespoons honey | 1 teaspoon cayenne pepper | 1 teaspoon sugar | 1 teaspoon cinnamon | 1/4 teaspoon black pepper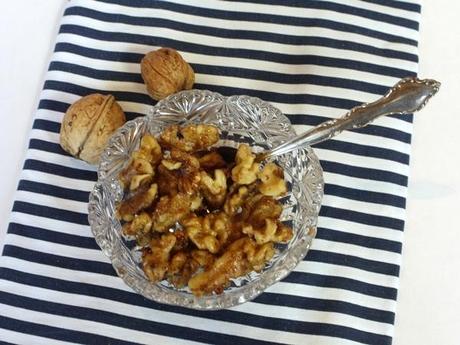 Heat the water and honey, until honey is dissolved, in a sauce pan over low heat. Add in the walnuts and toss until covered. Add the spices and toss until covered then cook on low until the walnuts are golden brown. Remove from heat and dab with a paper towel to remove excess oil. Serve when cooled and store in an air-tight container.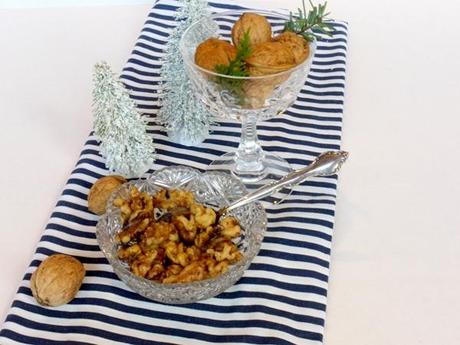 Photos: Valley & Co. || Recipe: Valley & Co. adapted from Martha Stewart
What's your favorite holiday treat recipe?