FRAGRANCE
❤ ❤ ❤ ❤ ❤ ❤ ❤ ❤ ❤ ❤ ❤ ❤ ❤ ❤ ❤ ❤ ❤ ❤ ❤ ❤ ❤ ❤ ❤ ❤ ❤ ❤ ❤ ❤ ❤ ❤ ❤ ❤
Buying fragrances can be tricky because you know the names of all fragrances but you don't know if this-is-the-one. Or you like the bottle or you have heard of them but don't know what they smell like. This is why SSU has brought you this list suggested by top online shopping websites for your someone special. This list will keep growing and shared on SSU Facebook page! Stay tuned!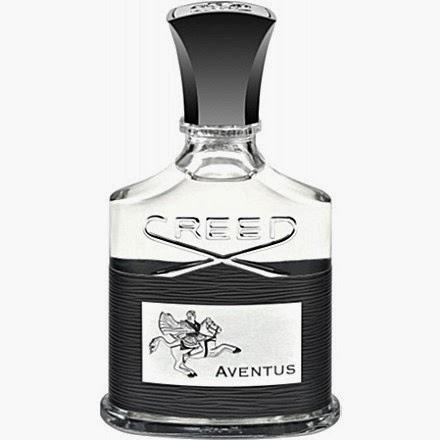 What?Smells Like?Best for?
Description?
Aventus is the perfect fragrance for the man of action: bold, spirited and confident. Fantastic top notes inspire with a blast of pineapple, blackcurrant, apple and bergamot. The middle notes are bursting with peppery rose, birch, jasmine and patchouli, wonderfully woody, deep and heady. At the base is oakmoss, ambergris and a light dusting of vanilla which adds the finishing touch of virile sensuality. Challenging, masculine, optimistic and thrusting - Aventus is the ultimate experience for the modern man who builds on the legacy of the ages to develop his own unique and successful lifestyle.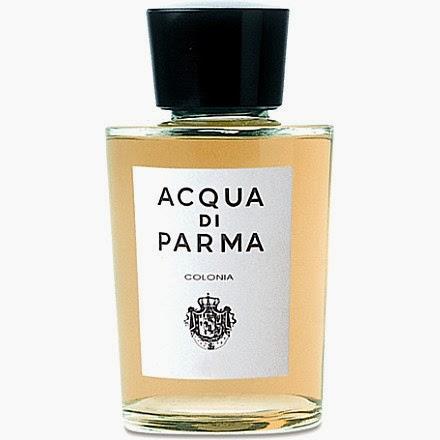 What?Smells Like?Best for?
Description?
Acqua di Parma's Colonia cologne is an exquisite blend of Sicilian citrus fruits and flower essences, including crisp lavender, rosemary, verbena and rose, with warm notes of vetiver, sandalwood and patchouli. This is a fresh, fruity and quintessentially Italian cologne that has continued to seduce both men and women since its debut in 1916.   
What?Smells Like?Best for?
Description?
In the spirit of the house of Christian Dior, this fragrance blends tradition and modernity. It is a fragrant take on the tones of iris presented in a precise, pared–down formula. Combined with lavender and vetiver, the result is a powdery and woody floral with sensual overtones – a luxurious and resolutely masculine scent.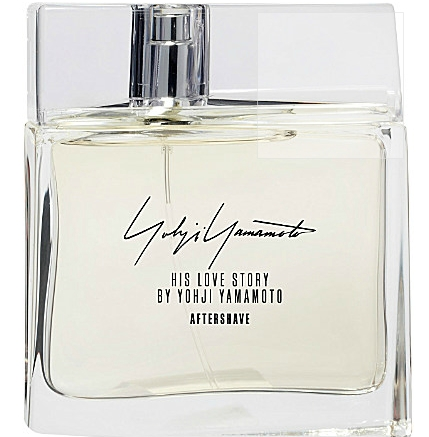 What?Smells Like?Best for?
Description?
Deep, rich notes of nutmeg and cardamom blend seamlessly with geranium and sandalwood to create an energetic masculine fragrance. His Love Story
aftershave spray
by
Yohji Yamamoto
unfolds slowly, revealing its complex, sensitive, and playful nature.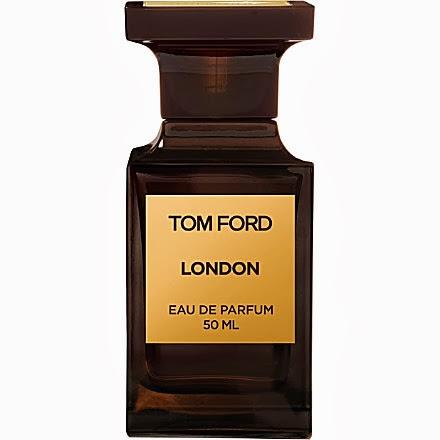 What?Smells Like?Best for?
Description?
Rich, elegant, urbane.
Tom Ford
London
eau de parfum
is a tribute to the noble elegance and unconventional spirit of London. This rich and spiced, woody animalic fragrance creates a singular relationship of noble oud wood—one of Tom Ford's most prized fragrance ingredients—with warm and sensuous tonkin musk.
Escentual.com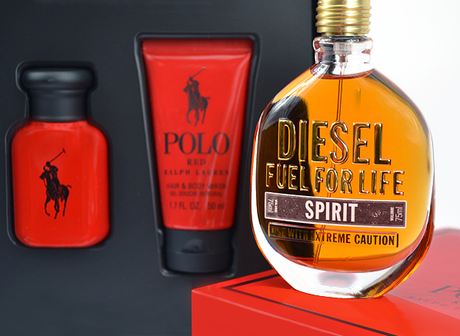 What? Smells Like? Best for?

Description?
The Diesel Fuel For Life Spirit Eau de Toilette Gift Set is the ideal present for intrepid urban explorers. Inspired by thrilling, adrenaline pumping encounters, this oriental fougère fragrance lives life on the edge. Its spirited opening of citrus and cinnamon is paired with a sensual heart of star anise and orris, before an intense dry down of incense, amber and woods leave a lasting impression.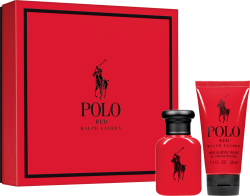 What? Smells Like? Best for?

Description?
The Ralph Lauren Polo Red Gift Set is an ideal way to experience the adrenaline-fueled Polo Red fragrance. Inspired by Ralph's love of exquisite cars, the fragrance is an expression of passion, style, speed and performance in a rush of distinctive notes. Energising red grapefruit is supported by a heart of red saffron and majestic red cedarwood for a bold effect.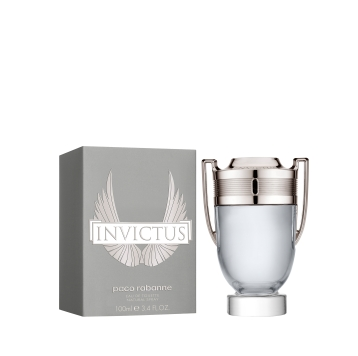 What? Smells Like? Best for?

Description?
Triumphant and masculine, the Paco Rabanne Invictus Eau de Toilette is an ode to the champion at the top of his game. Invictus represents a clash of powers and sensations, where biting freshness meets magnetism in a virile, enduring signature. It is the incarnation of the contemporary hero, a son of Olympus whose invincible success borders on the mythological. A god of the stadium who is first and foremost a man. The addictive, tactile fragrance takes flight with an invigorating marine accord, paired with the sharpness of grapefruit and aromatic bay leaf. Its other half is deeper and more seductive, revealing the unusual headiness of gaiac wood with ambergris and patchouli. Invictus is a true weapon of seduction for the hero whom nothing and no one can resist.
Invictus is a sports fragrance with unique touches. It uses metallic notes to create a new kind of freshness and an almost piquant level of clarity. A warm base of salty ambergris, spiky woods and a touch of amber help make for a fully realised and versatile fragrance that is suitable for wear on and off the pitch.
Housed in a bottle shaped like a trophy and fronted by Australian Rugby League Player Nick Youngquest, Invictus is a fragrance that speaks of champions, victory and almost mythical sporting achievements fought for in vast arenas where sportsmen are viewed as rock stars – gods and gladiators of the stadia.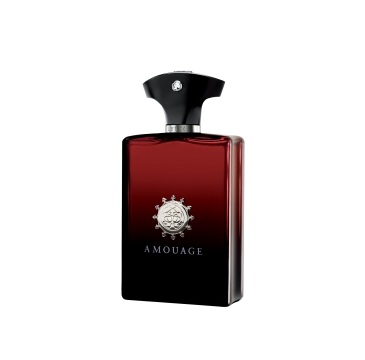 What? Smells Like? Best for?

Description?
A masculine rose scent that has been rendered dark and brooding. Amouage Lyric Man is an audacious oriental scent created for the confident gentleman who dares to desire.
Evoking the sombre sound of eternity, this spicy oriental fragrance is a dedication to the rose infused with angelica. Heady spices and velvety woods delineate an undeniably masculine edge with a striking feel.
Top Notes:
Bergamot, Lime
Heart Notes:
Rose, Angelica, Orange Blossom, Green Galbanum, Spicy Ginger, Nutmeg, Saffron
Base Notes:
Pine, Sandalwood, Vanilla, Musk, Frankincense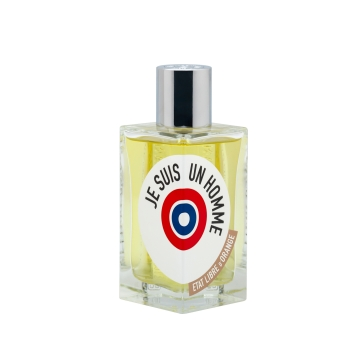 What? Smells Like?Best for?

Description?
Notes: Bergamot, orange, lemon, myrte, cinnamon, clove, cognac accord, leather, patchouli and animal notes Napoleon would spray himself with it before going to combat; Je suis un Homme (I am a Man) is a reinterpretation of Cologne accords dear to his heart.
Citrus and bergamot top notes to summon up the guard and prepare to storm an attack somewhere in between a Corsican scrub - on a myrtle note - and a retreat from
Russia
. Birch wood and cognac evoke the smell of saddle leather, boots and belts.
The charge will be hasty and imperial… in a rough and ready way! Energetic and clearly manly, Je suis un Homme (I am a Man) suits men who assert themselves…and women who assume their masculine side, ready to launch the offensive without being scared of reversing roles.