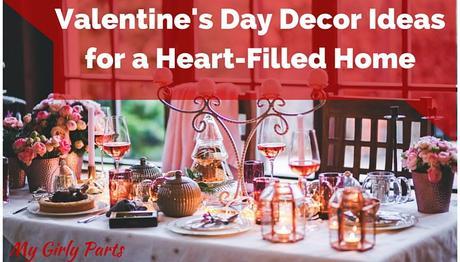 Valentine's Day is straight ahead and approaching fast, which is an excellent excuse for proud homeowners with a penchant for romance to whip out turtle doves, love notes, heart-shaped decorations and charming details and scatter them around the house. If you want to add a note of romance to your home in the wake of February 14, check out these cool ideas and pep up your love nest for some Valentine's Day action.
1. Scrabble coasters
Adorable and simple to make, Valentine's Day coasters will render a romantic feel to your coffee table – and you can also give them away as handmade presents should your guests fall in love with your creative expression!
2. Love-streaked repurposed shutters
In case you have old shutters lying around your attic, you can use them this Valentine's Day to make some romance-inspired upcycled art. You can turn discarded shutters into wall organizers, hallway trees, wall art, headboards for your master bedroom or mail organizer or any other functional object you can think of. Just do not forget to write LOVE and I LOVE YOUs in big, bold letters all over your repurposed accessories!
3. Set the right mood with tea candles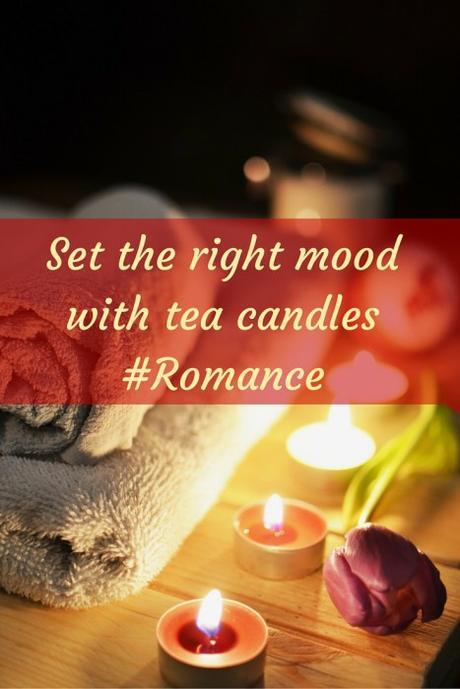 Scatter tea candles along the shelves, bathroom and boudoir to create a romantic atmosphere. Or, use dimmer switches to set the mood to the romantic mode – just do not forget to close your custom blinds and shades when it gets dark! You do not want nosy-parkering neighbors to butt in as you are enjoying your evening with your Valentine, right?
4. Heart branch tree
Get a few twigs from your backyard or nearby park and paint them white. Next off, cut out small hearts from construction paper or cardboard, paint them in vibrant colors and attach them to the branches using twine. Now, that is love with strings attached!
5. String heart picture
Use red string or twine and photos of you and your Valentine to create a wall-borne display of your romantic history. Drive nails or pins into the wall in the form of a heart, attach the pictures to the string and latch it to the nails.
6. Valentine yarn-wrapped trees
Get a handful of Styrofoam cones from the local craft store and adorn them with multicolored yarn. This will make for a charming mantelpiece display – just try not to set your art on fire if you are using the fireplace!
7. Heart-shaped pillows
Use old sweaters to make fluffy heart-shaped pillows which you will throw around your love-inspired sleeping area. This functional detail will add a warm, inviting appeal to your home and make you cuddling sessions ten times more comfortable.
8. Paper roses stand for undying love
Natural roses will wither and die eventually, but paper roses live forever. Use paper, glue and scissors to make DIY paper roses which you can arrange as a Valentine's Day wreath or scatter around your house for the special occasion.
9. Spell it out clear and cute
Voice your emotions through colorful letters and make sure your message stands out! With some affordable materials, a hot glue gun, paper roses, paintbrush and a bit of paint, you can create beautiful letters that spell L-O-V-E loud and clear!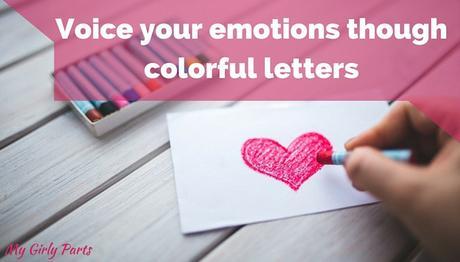 10. Scattered notes of romance
This one may take a few hours, but it is time well-invested. Write love notes to your significant others and place them at prominent spots around the house. Or, use the love notes to create a roadmap from the front door to the bedroom. Your Valentine will certainly remember this February 14 for a lifetime!
#Love is in the air – and it can be all over your home, too! #Valentines via @ZoeFClark @Virtual_Bren
Click To Tweet
Love is in the air – and it can be all over your home, too, with just a bit of time, creativity, and some inexpensive craft materials. Happy Valentine's Day, lovebirds!

Zoe Clark
Zoe is a proud mom of one baby girl and a miniature schnauzer. When not obsessing about designing perfect homes, Zoe is spending time with her family. She enjoys writing, cooking, traveling and loads of chocolate.

Latest posts by Zoe Clark
(see all)
Valentine's Day Decor Ideas for a Heart-Filled Home

- February 12, 2016

8 Parenting Tips To Help Teach Your Child To Share

- January 12, 2016

Make Your Website Pinnable and Use All Benefits of Pinterest

- November 12, 2015
Related
Tweet
Share
1
+1
1
Pin
Share
Stumble
Reddit
Share
Email
Total Shares

2