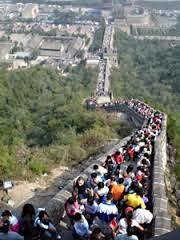 Beautiful land of Kashmir,where environment is pure enough to keep everything fresh and running keeps everything celestial and heavenly.

Chivalry of wholesome wonders igniting the light of millions reveals the sanctum of serenity.


As many of the beautiful course of Kashmir is filled with the holy ambiance and how the pacific thought of the environment has ruled the quietude which allows people to practice an act of pilgrim has meet both the prospect of spiritual and natural side.

Well through this article today we are going to talk about one of the divine places of Kashmir where people find their way towards the gate of eternity.  Vaishno Devi where human life finds the meaning of immortality is one of the most difficult shrines to reach and can be considered as one of the most momentous and sanctified places around the whole universe.

They say if you wish to find nirvana after the death then you must pay a visit here once in a life and to perform the same task people comes from all across the world to understand true gist of life.

As they say the shire of Vaishno Devi dates back its history to century and no such documents could ever put more focus regarding its origination but whatever may be the reason its history and ethics is very much associated with the powerful goddess of Hindu religion.

Lying at a beauty of Trikuta hills where snow shapes the splendour of atmosphere and relates an intense climate throughout the year but that does not stop pilgrim to change it course and they take a share gestures and privilege to be here.

Dedicated to source of Shakti or Power, it is a pristine and sacred side of Kashmir where nature lives in and guards the powerful spirit to spread around its air and that's one of the prominent reasons why people venture here. An amazing vibe and blessings you are going to witness here is nowhere to be found.

Renowned as Mata Rani or Mata Vaishnavi a visit here and your thirst to live perpetual would find its meaning. As its location which lifts to cliff and heavy chasm which stands as a barrier never stops the devotee to clinch their faith.

 Peace of mind where nature escort your way through the ravine and then walk to the gates of Mata is such a blessed feeling only a few would understand the true connotation of it. The crowd that lures in to have a glance of the holy shrine speaks the whole story and tells us about its importance in Hindu context.

So this time around if you have a wish to comprehend the existent text of life then pay a visit here and make sure to be here with family cause the factual term of life is to be found here at the doors of this shrine.




You can visit this place throughout the year in order to get consecrate from the hand of Mata Rani so come and come all.