I was looking for something to use that wasn't just another plastic water bottle. I immediately went over to Amazon and started looking.  I came across the pink Sunsella stainless steel water bottle and fell in love. When it arrived, I noticed right away that it was double walled. It has a very modern design and I understand it is made from the highest quality food grade 18/8 Stainless Steel Metal that provides super extra protection against heat transfer/loss. The most exciting thing about using this water bottle is the fact that it doesn't sweat and I'm confident that it will remain rust free.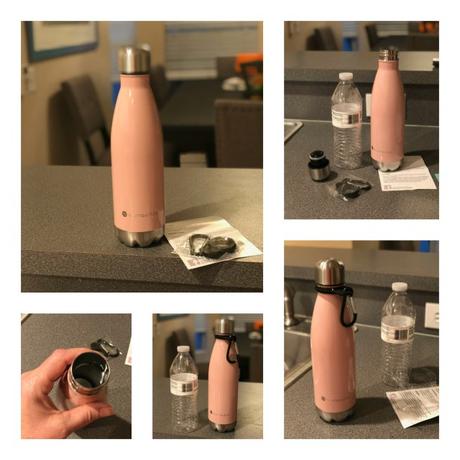 This vaccum insulated bottle keeps your drink hot for 24 hours and cold for 24 hours. I've tested it and it really does work. The lid is leakproof and screws on nice to keep the temperature nice. While mine is pink and perfect for ladies, this bottle is perfect for kids and adults, and men and women.
The bottle itself holds 17 ounces (500 ml). It is 10.3 inches tall if you measure it with the cap, and it's 2.75 inches in diameter. The top is 1.3 in diameter and the great news is that it fits in your cup holder in the car and in the bottle cage on my bicycle.
The stainless steel bottle is perfectly portable to use at the gym or the office and you can enjoy hot coffee or cold water. So many uses, and not enough room to list them. Overall a great value for a great product, and no, I don't work for them or anything LOL!!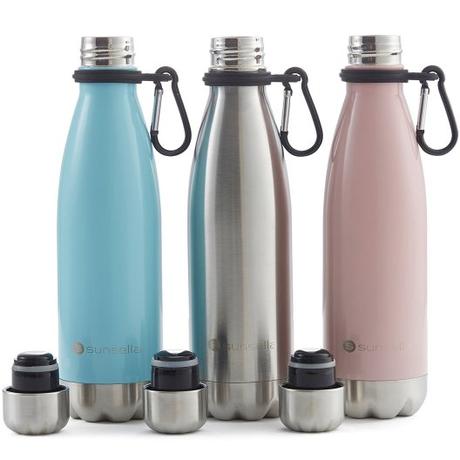 ~ ~ ~ ~ ~ ~ ~ ~ ~ ~ ~ ~ ~ ~ ~ ~ ~ ~

It would be great if you would stay connected with me!! You can follow me on Twitter @DebiL1611, like me on Facebook at 2014 and Beyond, circle me on Google+, follow me on Tumblr, Instagram and Bloglovin', subscribe on YouTube, or connect with me on LinkedIn and Pinterest.

Please make sure to visit my homepage and subscribe to my blog for more great posts on running, fitness and lifestyle topics as well as food, product, music and book reviews, and more!