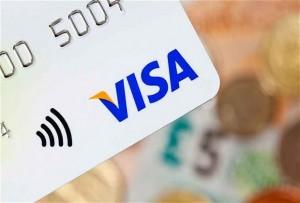 Contactless Visa debit card is a new way of making payment usually for transactions of up to £20.
You might have already seen the contactless symbol in the right hand corner of your new Visa debit card.
This means it has contactless technology built in, so you can use it to pay for anything that costs up to £20 without having to enter your PIN, or sign for your purchases.
Your card comes with contactless technology which is a new way to pay for everyday items. The new contactless technology is making your Visa debit card even better.
With this new technology, you can pay using contactless on your new Visa debit card wherever you see the contactless symbol.
 
---
How Contactless Visa Debit Card Works
---
-To be able to use Contactless Visa debit card, you will have to look out for the contactless symbol in shops, stores, restaurants etc.
-When you are ready to make the payment, just hold your card over the reader – payment will be completed in less than a second.
-The contactless card-reader will confirm your transaction is complete, and you can get going.
Using your new contactless payment function will save you time – from getting your newspaper and coffee in the morning to grabbing a sandwich at lunch.
Contactless Visa debit card makes it easier to pay for these everyday items, with no more fishing around for change. Just take out your card and hold it against or over the reader, and that's it!
 
---
Contactless Visa Debit Card And Security
---
However, it's advisable that you minimise the risk of fraud loss by never telling anyone your PIN. Always look out for the padlock symbol when shopping online and always shred receipts and documents with personal information before disposing of them.
 
---
Shopping Faster And Staying Safe
---
When using contactless technology to make purchases you are not exposed to any greater risk of fraud as it uses the same high level technology that is behind chip and PIN.
With over 50,000 card-readers already upgraded to accept contactless payments in the UK, it's safe to say at least 3 in 5 shops that accept card payment have already been equipped.