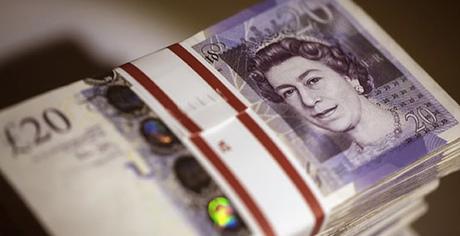 ound Sterling banknotes will feature images from all four nations of the UK starting with the new £5 note entering circulation in 2016.
The Bank of England said that it had "repeatedly heard" how banknotes were a symbol for the whole of the UK. The imagery will be taken from the Royal Coat of Arms and the Royal Badge of Wales.
This will appear initially on the first plastic banknote - a £5 note featuring Sir Winston Churchill. It will then appear on all subsequent new banknote designs.
The decision follows discussions between the Bank and the First Ministers of Wales, Scotland and Northern Ireland.

The Bank also said it had received 29,701 nominations before Sunday's deadline for artists that the public wanted to feature on the new £20 note, covering 592 eligible visual artists.
The Bank's Banknote Advisory Committee will now consider all eligible nominations and, together with input from public focus groups, produce a shortlist of three to five names.
These will then go to the Bank's governor, Mark Carney, for a final decision. The new £20 note will go into circulation in 2020.
Favourite ideas include the sculptor and artist Barbara Hepworth, the author Beatrix Potter and fashion designer Alexander McQueen.
Whoever wins will replace the economist Adam Smith on the current £20 note.
as reported by BBC News