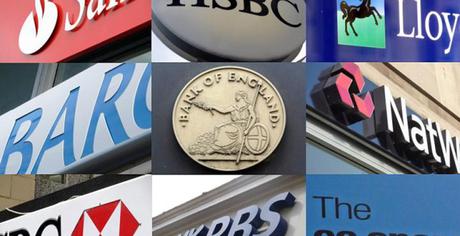 o you know some of the most popular high street banks in the UK? United Kingdom is blessed with not only some of the world's most popular high street banks but also some of the best banks in the world.
From Barclays to TSB, street in the UK is full of highly performing banks with a long history of operation.
Popular High Street Banks In the UK
Below you will find a list of some of the most popular high street banks in the UK. The list is not exhaustive, but will give a general overview of the current banking institutions in Great Britain.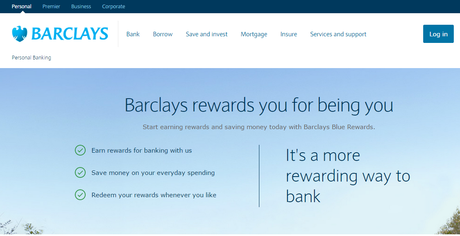 Established in 1690, Barclays is a British multinational banking and financial services company headquartered in London. The bank is said to have total assets of about US$2.42 trillion, making it the seventh-largest of any bank worldwide.
Barclays Bank is a universal bank with operations in retail, wholesale and investment banking, as well as wealth management, mortgage lending and credit cards. It has operations in over 50 countries and territories and has around 48 million customers.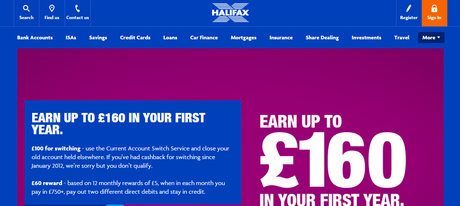 Halifax is of the UK's banking chains and a division of Bank of Scotland. The bank itself operates as a wholly owned subsidiary of Lloyds Banking Group. It is the UK's largest provider of residential mortgages and savings accounts.
Services Halifax offers include bank accounts, savings, ISAs, credit cards, loans, car finance, mortgages, insurance, investments, mobile banking, online banking etc.

Established in 1836, HSBC Bank is one of the largest banking and financial services organisations in the world. HSBC Bank plc is one of the four major clearing banks in the United Kingdom and is a wholly owned subsidiary of HSBC Holdings.
HSBC's business and financial services range from the traditional high street roles of personal finance and commercial banking, to private banking, consumer finance as well as corporate and investment banking.
The bank's international network comprises around 7,500 offices in over 80 countries and territories in Europe, the Asia-Pacific region, the Americas, the Middle East and Africa.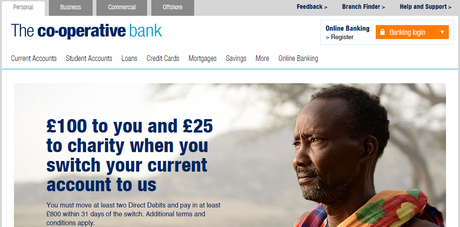 Co-operative Bank personal banking services including current accounts, credit cards, online and mobile banking, personal loans, savings and more. Established in 1872, the bank markets itself as an ethical bank, and seeks to avoid investing in companies involved in certain elements.
Co-operative Bank is one of the Britain's biggest lender and majority of the its revenue is made from interest charges on loans.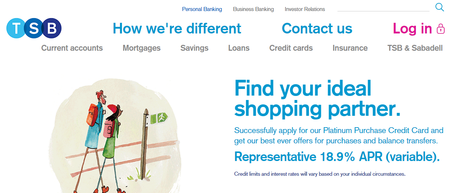 Formerly part of Lloyds TSB before it was established in 2013, TSB Bank is one of the top high street banks in the UK. The bank which is part of the Sabadell Group, operates a nationwide network of 631 branches across England, Scotland and Wales.
The TSB name was previously used by the Trustee Savings Bank prior to its merger with Lloyds Bank in 1995 resulting in the formation of Lloyds TSB in 1999. The new bank has more than 4.6 million customers and over £20 billion of loans and customer deposits.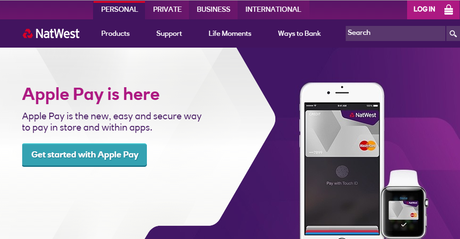 Established in 1968, NatWest is the largest retail and commercial bank in the United Kingdom. Since 2000 it has been part of The Royal Bank of Scotland Group, ranked among the top 10 largest banks in the world by assets.
With a large network of 1,600 branches and 3,400 cash machines across Great Britain, NatWest is traditionally considered one of the Big Four clearing banks.
The bank also offers 24-hour Actionline telephone and online banking services to its over 7.5 million personal customers and 850,000 small business accounts.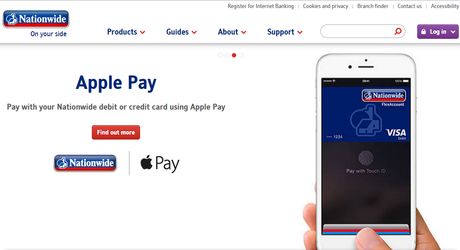 Founded in 1884, Nationwide Building Society is a mutual financial institution that prides itself as the largest building society in the world.
Nationwide provides financial services both directly, and through around 700 branches. Nationwide is a major provider of both mortgage loans and savings in the UK, as well as personal banking such as loans, credit cards, bank accounts and insurance products.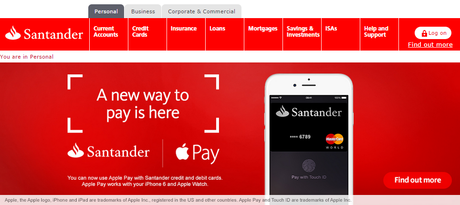 Santander UK is one of the UK's leading personal financial services companies and one of the largest providers of mortgages and savings in the UK. The bank has over 14 million active customers, with almost 1,010 branches and 50 corporate business centres.
Santander's '123' product range was ranked third best in the UK in 2013. Also in 2014, customers ranked their satisfaction higher than with any of other main high street banks according to moneysavingexpert.com poll.

Originally established in 1765, what used to be Lloyds TSB before is now known as Lloyds Bank after TSB decided to stand on its own. Financial services offered by the bank include current accounts, credit cards, insurance, loans, savings, ISAs, mortgages, investments etc.
Lloyds Bank has an extensive network of branches and ATM in England and Wales (as well as an arrangement for its customers to be serviced by Bank of Scotland branches in Scotland, Halifax branches in Ireland and vice versa) and offers 24-hour telephone and online banking services.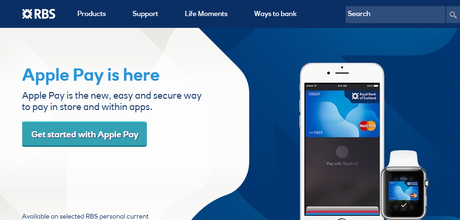 The Royal Bank of Scotland plc is one of the retail banking subsidiaries of The Royal Bank of Scotland Group plc, and together with NatWest and Ulster Bank, provides banking facilities throughout the UK and Ireland.
RBS has around 700 branches, mainly in Scotland though there are branches in many larger towns and cities throughout England and Wales. The bank offers extensive personal banking products including bank accounts, mortgages, loans, savings and more.