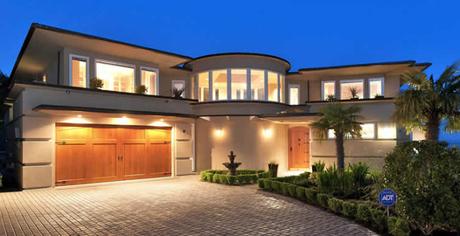 nvesting in real estate is a brilliant income generating idea. Real estate investment is a good medium for portfolio diversification and it offers higher investment returns and lower risks compared to other forms of investment such as the stock market.
But despite the benefits of real estate, if the person is unable to manage his or her project well, there would still be the possibility of failure.
Speaking of management, managing real estate as a venture includes the need to know places that have great real estate potentials.
Places To Invest In Real Estate In California
Now, if you are a newbie in the business and you need assistance regarding finding the best places to invest in real estate, many experts would recommend and say, "Explore California!"
But you are probably thinking that California is overrated when it comes to real estate since it is littered with so many brokers making deals every which way.
But guess what, there are actually 5 little known areas in the state that have remained strong in the real estate market over the years.
#1). Fascinating Fairfax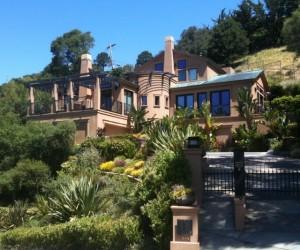 Located in
Marin County
, Fairfax CA houses beautiful and affluent homes making it one of the hotspots to invest in real estate. The area is near San Francisco-Oakland metro which makes it a convenient place for anyone who is interested in living near a metropolitan.
There are restaurants, schools, shopping centres and other establishments around the vicinity so you do not have to go someplace else to do errands or to go shopping. Because Fairfax is in Marin County, you can expect to see a lot of rolling hills, redwood plantations and other environmentally preserved scenes.
#2). Yearning for Yuba City
Yuba City is another real estate treasure. It has Floodplain Management services, water conservation projects, clean-up brigades and several other developments.
In addition, it takes pride in its various parks and recreational areas, including the Gauche Aquatic Park, where children and adults could frolic and engage in leisurely activities. So when next you are looking for a place to invest in real estate, you should check it out!
#3). Blissful Blythe
Two-hundred and twenty-five miles of Los Angeles is Blythe, a city that enjoys the coolness of winter (mild temperatures) and at the same time the heat of the desert during summer. It is proud of its municipal golf course, which offers golfers the tranquillity of a mountain range as their backdrop.
Also, travellers who go back and forth between Arizona and California often stopover at Blythe and those who want to avoid the harsh winter weather, would often flock to Blythe because of its milder winter temperatures. This tourism magnet makes Blythe a wonderful place to invest in.
#4). Captivating Crescent City
Another California area that can draw-in great real estate investment is Crescent City. It features several redwood parks and lighthouses including the illustrious Jedediah Smith Redwood State Park and the famous Battery Point Lighthouse.
Aside from these places, Crescent City is the home of various fine-looking beaches where tourists and residents go for a little bit of relaxation and recreation.
Similarly, for people who love scenic drives that are usually just seen in the movies, there's always Howland Hill Road. Other great features of the city include adequate transportation, good schools, great neighbourhoods and a number of commercial centres.
#5). Enchanting Eureka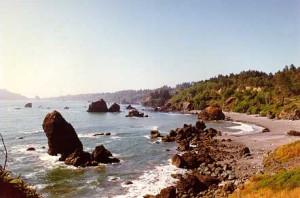 If Einstein were born today, he would be screaming Eureka for Eureka. And why not? The city features the Sequoia Park Zoo, which is one of the few small zoos that have been accredited in the United States.
It has recreational parks that can be reserved by private individuals for special events and it showcases areas for fun activities like hiking, white water rafting, whale watching, boating and fishing.
It provides special transportation for those who are physically disabled and regular transit for those without disability. Also, it offers businesses specific tax savings and residents great living conditions.
Likewise, education in Eureka is given emphasis and importance, and schools have teachers who are qualified and buildings that feature education-relevant technological advancement.
After learning more about the aforementioned California areas, are you getting excited about investing in any of them? You should! Because if you want great returns and a positively booming real estate venture, exploring these five California places more should be your top priority.
For sure, you will be pleasantly surprise with what you will discover! To conclude this article, let us leave you with these words of wisdom from John D. Rockefeller and the real estate world, "the major fortunes in America have been made in land."
And indeed, California is a great investment land!