After spending time in Kuta and Seminyak amid its rowdy crowds, we were eager for some wellness and relaxation. Therefore, among the many choices in Bali, we checked out DaLa Spa at Alaya Resort Kuta, which has been reaping awards and receving praises online. Read more…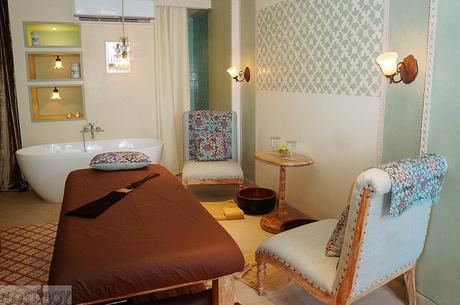 The third branch of DaLa Spa, which has been continuously recognized at the World Luxury Spa Awards, has recently found a home at the new Alaya Resort Kuta. The spa couldn't have been built at a better site, for the resort strongly reflects Balinese culture and art.
DaLa Spa at Alaya Resort Kuta has been designed as an opulent wellness facility that takes Balinese relaxation to the next level. It encompasses six customised treatment rooms styled for sensory indulgence with classic furnishings, mood-enhancing lighting and the delicate the aroma of blended oils. DaLa Spa honours the age-old traditions of local healing and beauty practices with a detailed menu inspired by Mother Nature's precious bounty. From rejuvenating massage treatments to extended packages involving several rituals, a team of intuitive therapists use the power of touch to nurture body, mind and spirit. There is even a special menu of age-appropriate treatments just for children.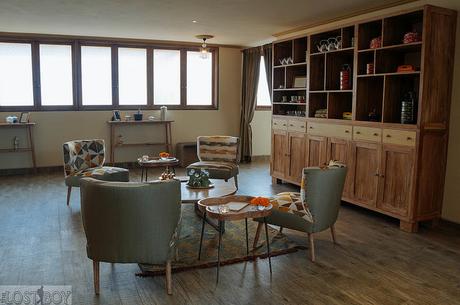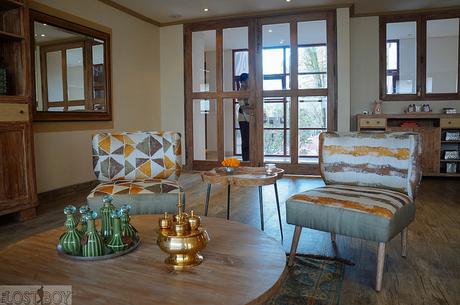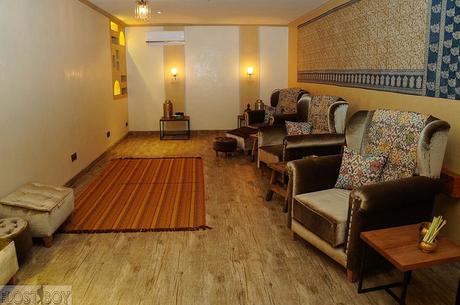 That afternoon, we were being treated to a Tutti Fruity Spa, which the spa describes as:
The healthy benefits of fresh fruit are brought to light in this delicious spa indulgence that will ignite the senses and leave you feeling full of zest. A replenishing green tea & avocado foot ritual, which is rich in natural oils and proteins, begins the treatment.

It is then continued by an aroma-sensory experience with tropical fruits of Papaya and Pineapple Essential Oils and rich Sea Salt from Brittany France. This glorious mousse scrub is lathered and broken down over the body to remove impurities, dead cells, toxins, to reveal a smoother and supple skin. The sensation of fresh fruit continues with a local Balinese orange and lime milk bath adding a touch of fragrant luxury to the package by eliminating stress and tension.

After shower, a healing DaLa aromatherapy massage will restore harmony between the body and mind by using mandarin, peppermint and lime infused in sweet almond oil. To end the perfect fruitanza, Berries Yogurt with Honey Refresher facial will then cleanse and hydrate the skin to give it a radiant glow. A mouth watering fruit sorbet enriched with vitamins concludes this fruity spa experience.
In sum, the treatment that lasted two and a half hours consisted of the following:
green tea and avocado foot ritual
papaya and pineapple mousse body scrub
orange and lime milk bath
DaLa Aromatherapy Massage
berries and yogurt with honey refresher facial
We were already giddy the moment we stepped into the spa, but we were excited further when we were called into their treatment room and showed us what were to be used that afternoon. They let us smell everything, and it was sensory overload—in a good way, of course.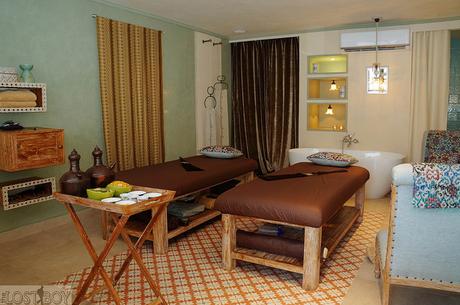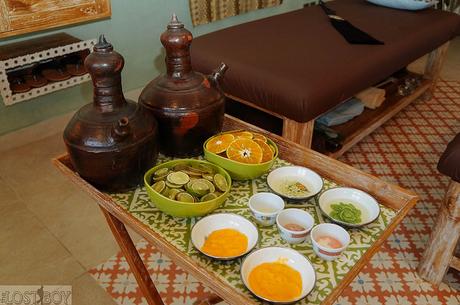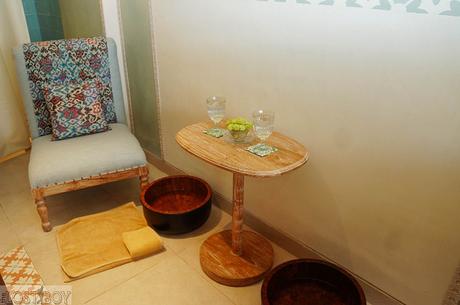 The rituals they did were relaxing throughout, and the fragrance of the fruit-based products they used on us were evident throughout. We were lulled into sleep by the massage; it was that divine. An in the end, we jointly concluded that their therapists are well-trained and experienced with their impressive techniques.
We truly felt refereshed, relaxed, and uplifted after our afternoon in DaLa Spa at Alaya Resort Kuta that we counted it as among our trip's highlights. Sure, their rates are quite steep, but with the quality of the service, the ambiance, and the products used, it's worth every dollar.
DALA SPA AT ALAYA RESORT KUTA
Jalan Kartika Plaza, Gang Puspa Ayu, Kuta, Kabupaten Badung, Bali, Indonesia
Telephone: +62 361 755 380
Email: [email protected]
Website: alayahotels.com/alayakuta
Social Media: Facebook