update.
just some recent pics and a an update from things around here

...
Last

y

ear I was so looking

forward to celebrating our first christmas together

with our

new little one. I thought this one will never be to

pped. 
As some time goes by I had to realize that when you make things special for you and your family and enjoy and

take some time to

focus a bit on it, things get better and better.

Parenthood is such a blessing.
We enjoy christmas time

even more

this year. I love to see how Emmi discovers her world! And I want to appreciate every second of

our time together

...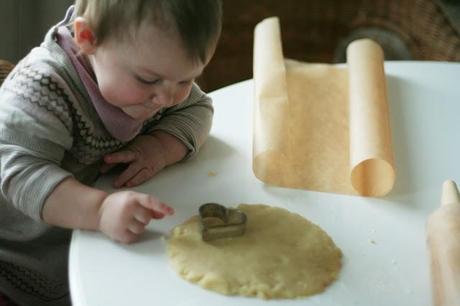 This year for example we made marzipan cookies on a stick as sweet gifts. Though Emmis attention on longer lasting activities in her age is not very long (around 10-15 minutes most time) it was a lovely experience. We kept things real simple and didn`t overextend her patience:)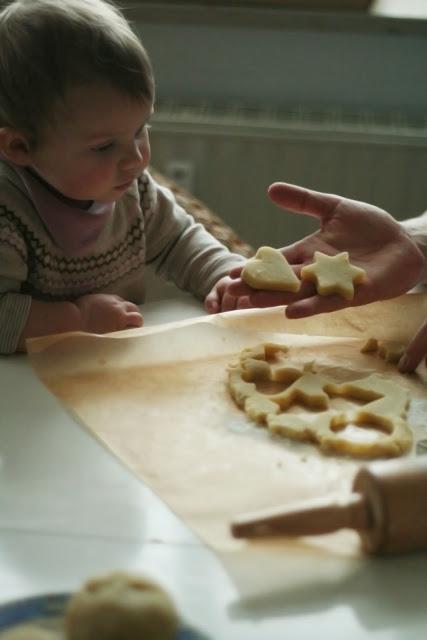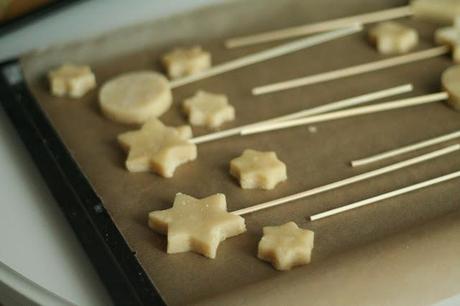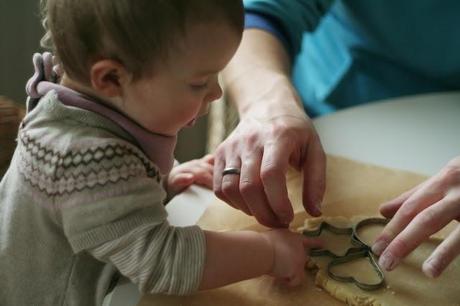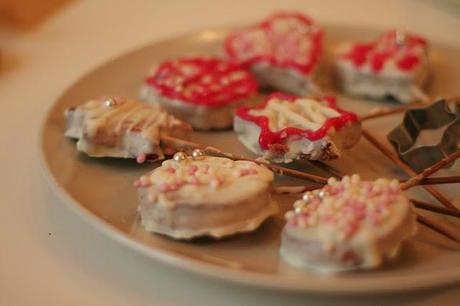 ok. I guess we still have to work a bit on the decorative aspects:)

...
with the left over marzipan we made marzipan cherry jam, which proofed to be quite delicious:):
(we ate marzipan jam the first time in our vacation in south france this year

!)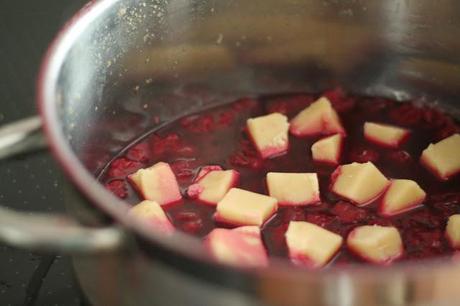 For a christmas version you`ll need:
 3/4 parts cherries (at this time mostly frozen ones), we took sour cherries, 1/4 marzipan,
bitter almond
extract, some christmas spices you like (we used some orange peel, ginger, cinnamon,
cloves

,

cardamom),
bourbon
vanilla, and of course
Gelling
3/1 (depending on the weight of your cherries), cook it all together and puree it until it gets smooth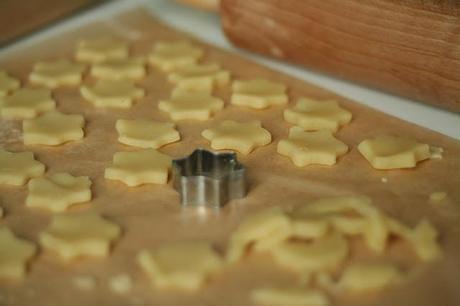 Outmaneuver

some extra

marzipan stars and put on the walls of your jam glasses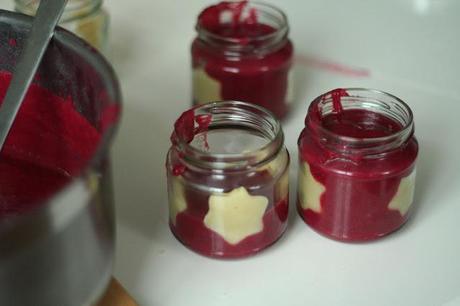 fill the jam in the glasses, put some extra stars on the top, close the jam glasses well...ready!