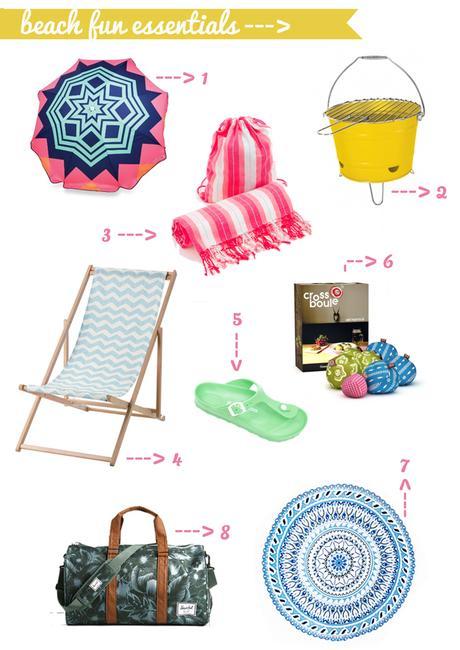 1 / 2 / 3 / 4 / 5 / 6 / 7 / 8 
Hey everybody
... if you follow me on instagram, you may already now, we escaped to the beach,
living in our caravan behind the dunes for some summer days now.
and because I´m quite a bit in beach mood a thought I might share some of my
beach favorites for this year, which you can also just use outside in the backyard,
at the poolside,on the river bench or wherever you like to dwell in your summer days.
 1) I just love this parasol ! The pattern is so beautiful it instantly spreads summer vibes
2) I think I shared before, but we really enjoy having such a portable grill with us,
it´s perfect for the beach and also camping, we use it a whole lot
3) found this cute backback with towel for kids at zara, also perfect to put some
extra sand molds in
4) and I like this ikea beach chair... maybe not so handy but it looks good;)
5) I wouldn`t change my Birkenstock Eve for one thing ! They are comfy,
light and water resistent, which makes a good combination as you are running
behind little ones at the beach
 6) cross botcha is one of our favorite games these days, you can play it outdoors
wherever you want,it it´s also not that complicated and much fun for toddlers and older kids
7) just because round mandala beach blankets are currently that thing...
and because I always need some extra practical aspects I like this
big beach towels from modcloth
8) this new herschel bag just screams vacation, love the print
...
so I  hope you all are havin a good time whereever you are
and enjoy some pretty first summer days !