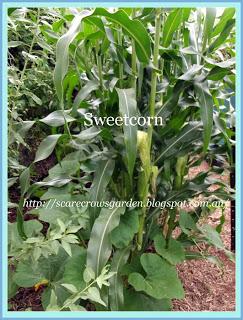 The Sweetcorn is loving the heat

Temperatures:
Lowest Min 10.9C
Highest Max42.6C
No Recorded Rainfall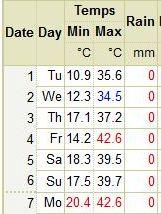 There has been no propagation at all this week it's been way too hot!!!

There seems to be some respite from the heat approaching during this week 
but the heat will return by the weekend.
For those in the path of these heatwaves that seem never ending this link is to the ABC's Plan for Emergency:Heatwave page with some things to remember.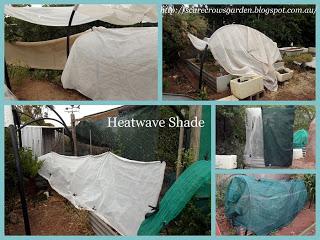 Just about all plant life is covered with shade cloth
I think the main thing for gardens is to keep watering, 
mulch the soil (make sure the water is getting through any mulch layer) 
and shade...I have grabbed any piece of shadecloth I could find.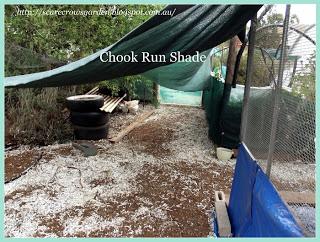 Extra shade (90%) attached for cooling in the chookrun!
The chooks need plenty of clean water during the heat, 
lots of shade and damp soil for dust baths. 
Instead of hosing them down during the day 
(which only makes them run about!!!) 
I hose the bushes and shadecloth around their runs
this helps to cool the air which cools the chooks.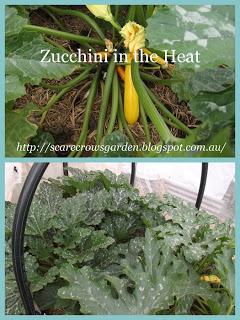 The Zucchini in Bed 1 is rocketing along
 and seems to love the heat it's pumping out zucchinis everyday!!