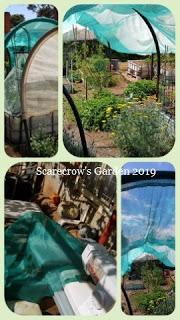 With temperatures on the rise it's time to get the shadecloth sorted over the new beds.

The end of October also means the end of the second month of Spring in Scarecrow's Garden and time to start Spring Planting. Daytime temps are rising but mornings are still quite cool. Any early planting will need to be covered if the temperature is due to drop overnight.
Weather:
Rainfall October 3.2mm (av 33mm)
Year to date total 164mm (2018 YTD 146.8mm)
Coldest morning 0.7C on the 9th Oct
Warmest day 35.9C on the 5th Oct
3 potential frosty mornings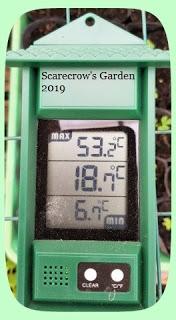 With temps like this in the Greenhouse it's time to empty it...

Harvesting:
Mainly greens that are added to salads, stirfries, juices.
Broccoli
Chives
Kale
Lettuce
Parsley
Silverbeet (chard)
Sugarsnap Peas
Snow Peas
Spring Onion Greens
Egyptian Onion Greens
Total 127 Eggs from the girls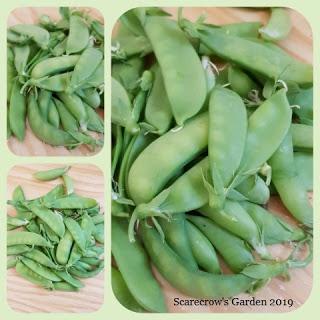 Purchased plants this month:
Lamb's Ears Stachys byzantina Which was divided to make 4 plants