Yay! I'm back, oh how I have missed you all!
I'm sitting here scratching my head wondering how i've managed to survive nearly two months without internet.
It's definitely been a good thing as i've realised just how much time I waste staring at a screen, and clicking around on random clothes websites (yes I am sad.) But thank you so much to those of you who left lovely comments for me to return to :-)
So now to update you on my life. After a long and turbulent journey, me and my boyfriend Tom have now FINALLY moved into our very own apartment which has been absolutely wonderful so far. It's so nice not to be living in a house share with three or four other people and to just have our own space at last.
Here is a sneak peak of the front room where I will be writing my blog posts from now on: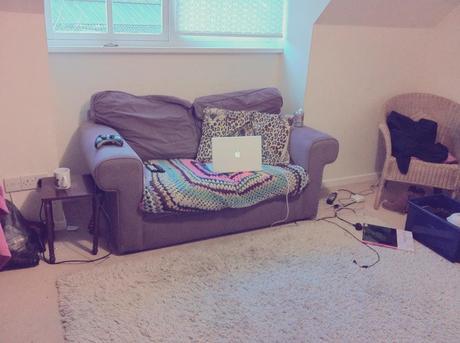 The sofa was kindly donated to us by Tom's friend Dan and the carpet was a very welcomed gift from my mom :-)
Look at the funky blinds! I'm so glad our apartment came with nice modern ones instead of horrid dusty old curtains: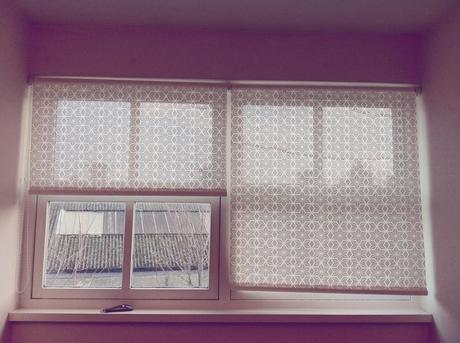 And here is the view of our communal back garden which I reckon is going to be great for bbqs in the summer: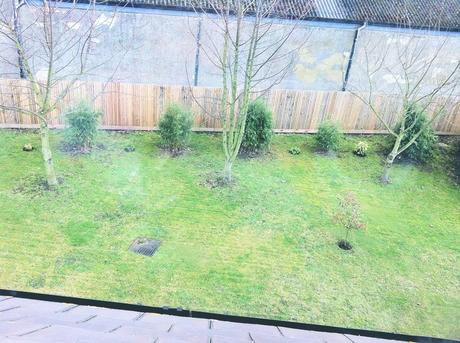 At the moment the place is still looking pretty bare, and will probably take a few more months to get it looking exactly how we want but until then we have tried to make it as cosy as possible, and yes I will be doing some thrifty posts in the near future plus a grand tour once everything is a bit more organised :-)
I also went to my friend Kate's wedding this month which was amazing. I ate my body weight in food, cried, laughed, and became extremely broody after holding her four week old nephew Laken whilst the bride and brides maids were getting ready for the big day.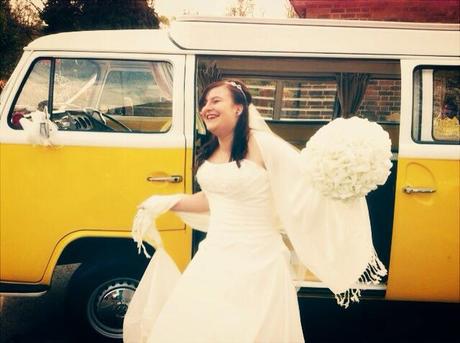 She looked absolutely amazing in her wedding dress!
As we have been friends for over twenty years (time goes so fast!) she kindly asked me to be the maid of honor which was very sweet of her. Here is a picture of me on the way to the wedding, riding in a bright yellow vintage VW camper van, trying not to cry with joy and excitement: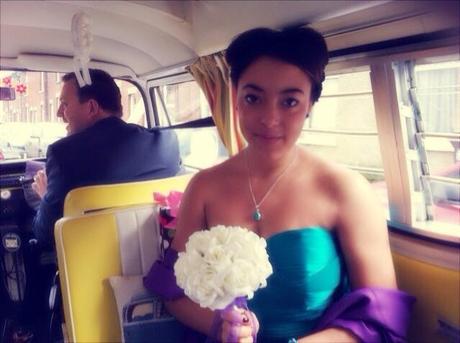 And here is my glitter table card that I quickly snapped a picture of before the meal. I've kept it safe in my box of memories: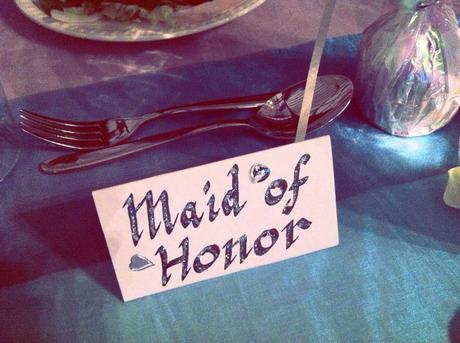 One of the wedding cakes was made entirely out of sweets! Heaven: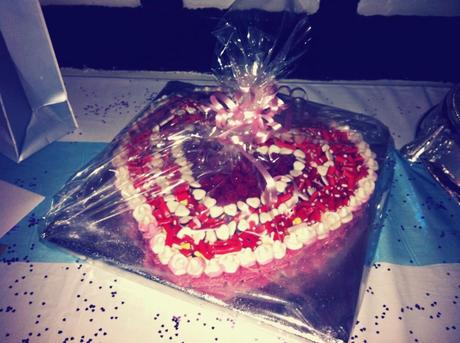 Also
I CAUGHT THE BOUQUET!
Well technically I didn't actually "catch" it, but the lady who did was already married, so she was supposed to throw the bouquet again but instead handed it to me as I was walking begrudgingly back to my seat. So technically I  guess that means I'm next...?
Anyways, I have a ton of blog posts already typed in my phone begging to be edited and posted for you to enjoy, so with that said I bid you adieu!