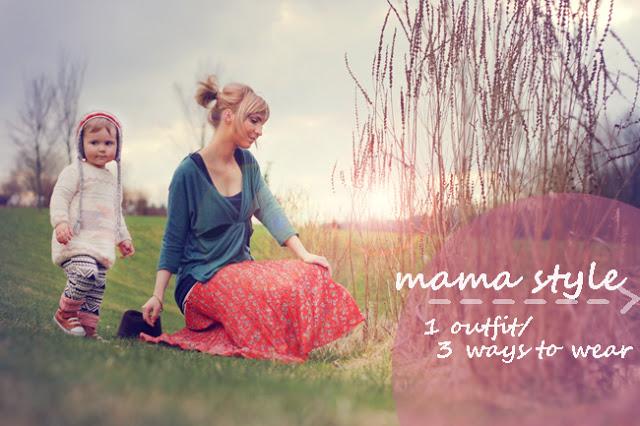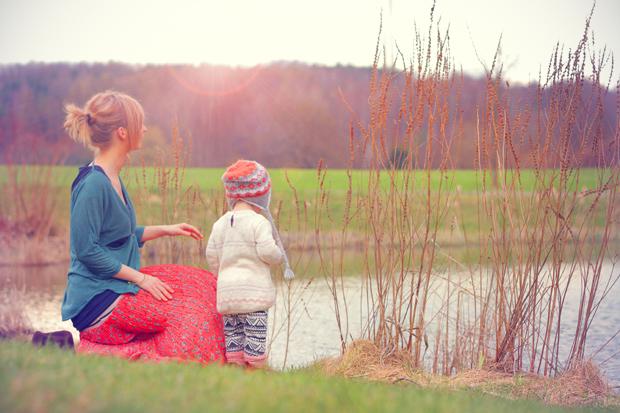 Hey everyone, we had beautiful weather so we were out and snaped a whole lot of photos (the spring hormones again:), perfect opportunity to mix up some  upcylce DIY with quite a little style post, because I´d love you to show some of my current favorites...
As maybe mentioned already my personal style is quite easy, just about being myself and feeling comfy but trying that without loosing a feminine attitude to it all. My style since being a mama didn`t change that much. I just focus a bit more on clothes that I can keep a little longer, clothes that have some variety, are easy to combine and I also upcycle some clothes that I don`t wear anymore from time to time.
For example the skirt from the picture above: I bought it as a quick buy (you know running through the store with an already tired child, so you buy without trying, because you know it has some stretch...:), as I was home I didn`t like the nosefitting at all ( I love the pleats but they just popp up at my hips, which I don`t like at all) I still was in love with the colors and beautiful feather pattern   ------------>
 so I just changed the skirt a bit, like this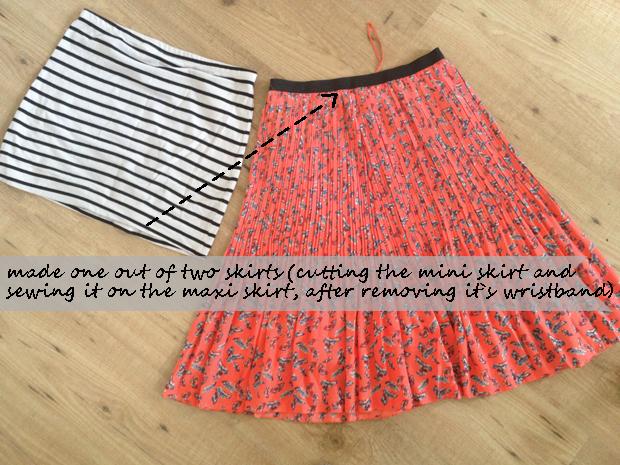 the fun fact, through the stretch wristband now I have not just one possibility to carry it, I can wear it three different ways, which makes it really fun to combine with some other favorite pieces: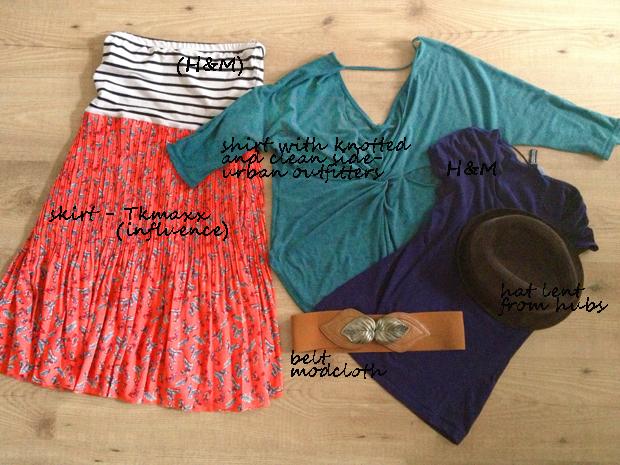 (I also really like the knotted shirt a lot. It normally has a knotted backside, but me loving to think a bit outside the boy I wear it both sides, because again-------> a bunch of new possibilties to combine...)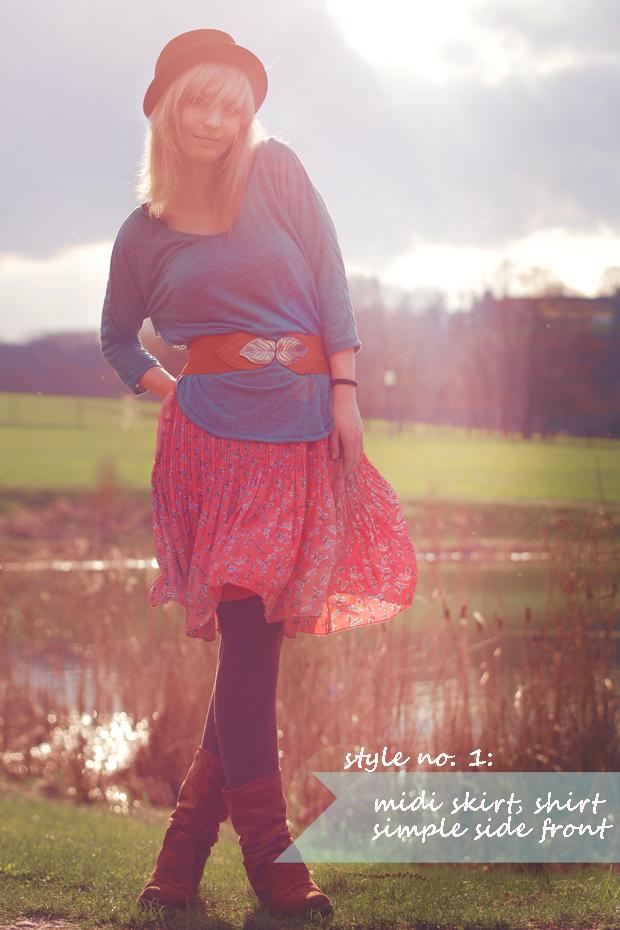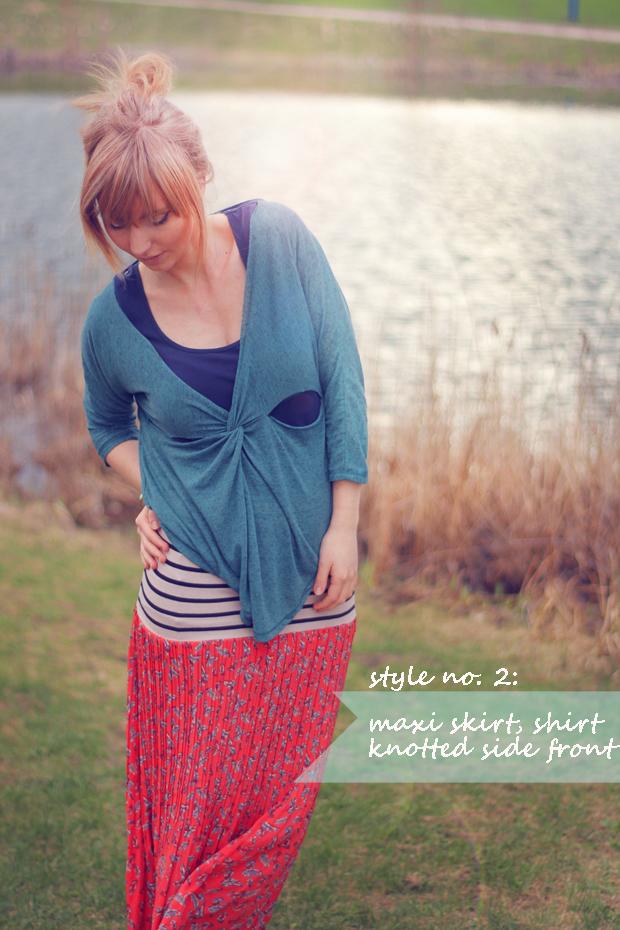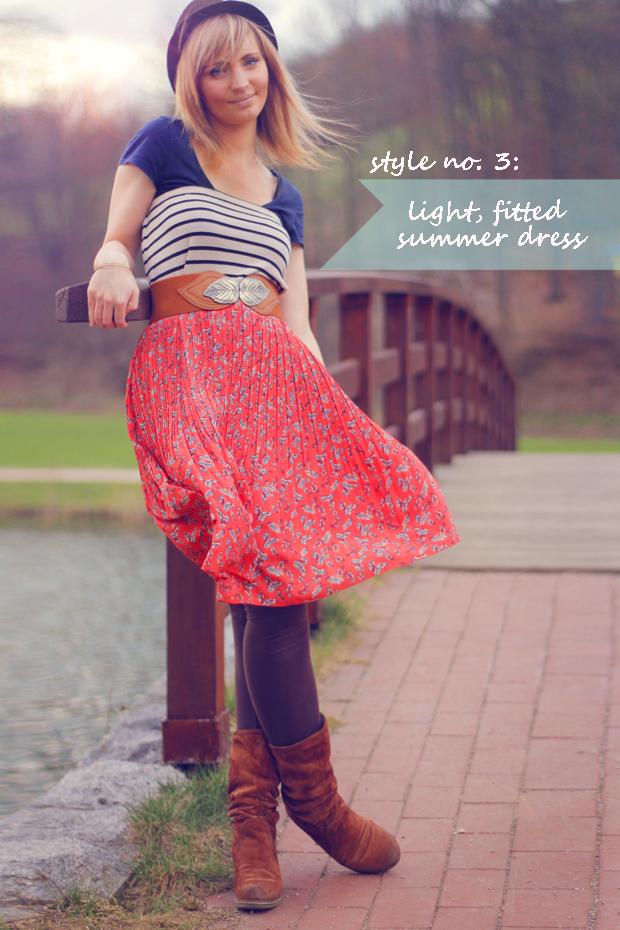 Don`t need to say that I´m really happy with the result, think I`m going a bunch of opportunities to wear the skirt/ dress...
( by the way: Emmi wears hat knitted from a friend, sweater zara baby, reversible pants self made-DIY coming soon, shoes H&M)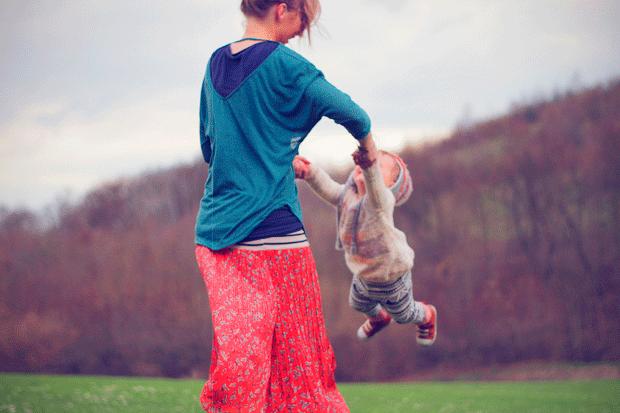 (oh and a gif agian, but couldn`t resist posting that one, you know...the spring hormones...)
have a happy week !