Expressive Voices wants you to see what others have said about our groups!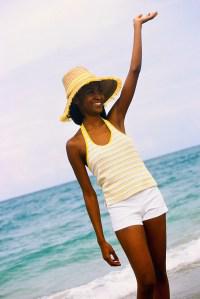 What has your experience been like with Expressive Voices ? How has the group camaraderie helped you?

"As a group Expressive Voices has been such and inspiration and encouragement in the sharing of ideas. Being able to hear other women share the goals, inhibitions, talents, how they got started in their craft has been invaluable to me. It has caused me to take action… I have stepped out and found the reward to be more than I could have imagined! "

Physically -" I'm energized. This my sound crazy, but it's real! I'm actually willing to take my vitamins and eat better because I'm using my expressive voice. I can see how it gives me physical strength and stamina. I want to take better care of myself …. carry out the mission and plan God has for me."

Emotionally - "I have found a great boost to my self-confidence and esteem. I've carved out my quiet space (a studio in my home) and regularly work there in the evenings. I've begun using my expression of painting at home."
Mentally - "My head has been so much more clear. When I wake up in the morning …I'm more in sync and aligned with information that I can use need to use my gifts/voice in other areas of my job…"
What risks have  I taken  to use my expressive voice?  
" I actually seek ways to "speak" & to use my voice of expression. I like to paint, take pictures, create flowers bouquets, I'm an aspiring photographer. I took a great risk recently in helping to plan a wedding and offering to be the primary photographer for a couple in our church. The reward was amazing. I was using my expressive voice and not only was it fun, but seeing the end result (how it made blessed the couple) was an awesome experience. I had used what God had given me to do to bless someone else. I believe this is what purpose and expression is all about. To use what God gives us to encourage and help others. "
"It is great to have energy to "do" and not just "be." – "I have begun to do things that I like and believe I'm suppose to be doing. It's not just in my heart or head anymore…" ~ 
D. Fudge, Cincinnati Ohio
~~~~~~~~~~~~~~~~~~~~~~~~~~~~~~~~~~~~~~~~~~~~~~~~~~~~~~~~~~~~~~~~~~~~~~~~~~~~~~~~~~~~~~~~~~~~~~~~~~~~~
What if anything,  NEW have I learned or discovered about my creative expression or voice, through this class? 
 Mentally -"I have learned how to be more focused on my expression. I also learned how to relax my mind to a place where the expression takes on it's on from coming from my heart without my environment  having a great deal of input. I get in "the zone!"
 Emotionally, it allows my emotions to be expressed through my work which allows for more creativity ( in me). - "Spiritually – I learned how to become still and listen to God's direction and then to express from a place of communion with Him."
Physically –" I have less stress and more energy because I have a place to express myself without any external opinions, not even my own.
 What risks have I taken or am taking to use my expressive voice as a result of this class?
"I've been really putting myself out there to sell my crafts and meeting people. I'm learning how to network."
N. Clay, Rochester, NY
~~~~~~~~~~~~~~~~~~~~~~~~~~~~~~~~~~~~~~~~~~~~~~~~~~~~~~~~~~~~~~~~~~~~~~~~~~~~~~~~~~~~~~~~~~~~~~~~~~~~~~
What if anything,  NEW have you learned from this class?
"I discovered my children's creative voices…my daughter, my listener the one always helping someone else. Jon, my musician , he always is humming a tune. My son the chef loves to plan, fix and present family meals, and my other son is finding his reading voice…LOVE IT!"
~~~~~~~~~~~~~~~~~~~~~~~~~~~~~~~~~~~~~~~~~~~~~~~~~~~~~~~~~~~~~~~~~~~~~~~~~~~~~~~~~~~~~~~~~~~~~~~~~~~~~~~
What has the group camaraderie done for you – having people to discuss your work with and your ideas? 
 "The group has opened my eyes to something other than the four walls I see on a day-to-day basis. It has helped me and encouraged me to pursue my goals."
"Nice to know others are also struggling to find balance, glad that I can be on the inspiration side more so this time than in the past when I have participated in such groups."
L. Sanford, Bethesda MD.
What risks have I taken or am taking to use my expressive voice as a result of this class?
"I am taking the risk of just "doing it". Action is the key and way to using my expressive voice.  If I don't do, it will not get done."
T.Castro,  West Palm Beach, Florida