Yet another BirchBox has graced my path and, as I do every month, I'm sharing its contents with all of you!

J

The theme for November is "More Good." In honor of the month of Thanks (at least for the US), BirchBox will be donating a portion of the proceeds from the BirchBox shop to "No Kid Hungry, a nationwide organization that works to end childhood hunger." So let's see what this month of "More Good" samples has to offer, shall we?

J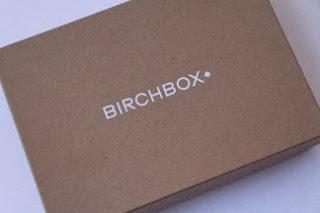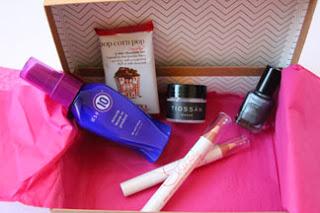 The most noticeable item in my box this month is a generous 2 fl oz/ 59.1ml bottle of It's a 10 Miracle Leave-In Product. I've tried this…in fact, I think I have the exact same size bottle. I use it for detangling my wet hair and I like it quite a bit. The bottle bears the Leaping Bunny logo too!

J

I know that's not a proper guarantee that a company is cruelty-free, but I seem to remember researching them a bit and discovering that they were animal-friendly. Whoo hoo! A sample I like!

J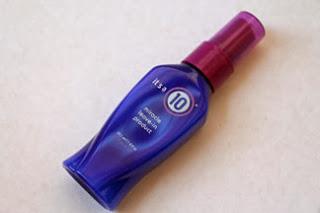 Next is a tiny tub of Body Cream from Tiossan. I've never heard of this brand before, but the tub claims that they are "Animal Cruelty Free," so that's a nice start! The smell is ok. Nothing I'd be dying to smear over my body, but it's not a bad scent either. It smells a bit like a bar of Dove soap to me. The consistency is nice – not too thick or too thin – and it seems to absorb well. A nice sample, although for a body cream, it's not terribly generous at only .25oz / 7.4ml. I'm not sure it's even enough for one use on the whole body, but I suppose it's enough to get a sense of how well it works.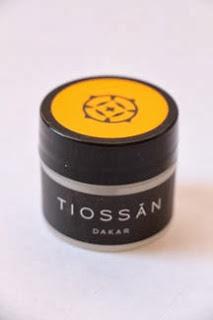 Continuing on, there's a product that I know I've received from another subscription service before. I think it was from Ipsy, but I could be wrong. It is the Ivory Lace Highlighter from Chella. This is a nice highlighting pencil and for some reason, there are two of them in my box. Now I'm swimming in them, but at least I like it!

J

I believe it's cruelty-free, but again, I'm not certain.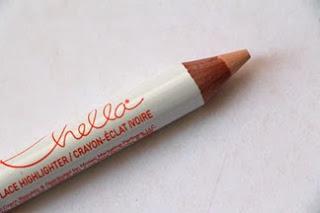 Breaking into the little "envelope" that seems to have become a standard inclusion, I am greeted with another Color Club Nail Polish! It is in the shade "Dark 'N Stormy," which is a nice shimmery gunmetal gray. Very nice, but not a terribly unusual shade.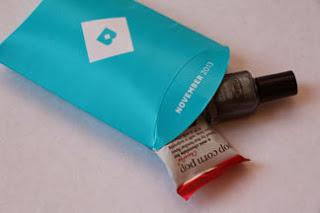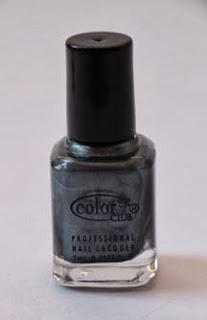 Finally, there is a Lifestyle Extra this month from Chuao, which is a chocolate company. I absolutely love some of their chocolate bars!

J

The Panko bread crumb and the Potato Chip versions are my favorite. This is a Chocopod, which is what they call their kind of single serve pieces of chocolate and the flavor is Pop Corn Pop. The wrapper says, "Inspired by that familiar flavor you love, with a surprising POP in milk chocolate." Sounds intriguing! Looking forward to trying this one out too!!!

J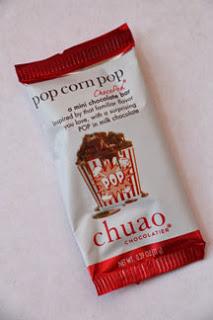 And that is November's BirchBox! I'm actually relatively happy with this box. I have tried some of the products, but at least most of the sizes are decent and they are products I like. So way to go this month BirchBox! And, super bonus – no foil packets!!!

J

If you're interested in joining BirchBox, you can use my referral link here, or simply go to the BirchBox website. If you're subscribed to BirchBox, what did you get this month? Leave a comment because I'd love to know!!!

J

As always, until next month, thanks so much for reading!

J