It Cosmetics released a new mascara and since I'm a sucker for mascara, I had to give a try! It is called the Superhero Elastic Stretch Volumizing Mascara and comes with quite the claims. "96% said lashes look stretched," "96% saw dramatic volume & length," "96% saw plumper looking lashes," and "100% saw a fuller lash line." As with most IT products, it's also loaded with good for you ingredients – peptides, proteins, biotin, collagen and "lash-lifting polymers." It is also paraben free, Opthamologist tested and suitable for contact lens wearers. Thank you for the interesting claims, but we just want to know how does it really perform?

J

Well, let's go through the basics and see if we agree with these superhero-worthy claims!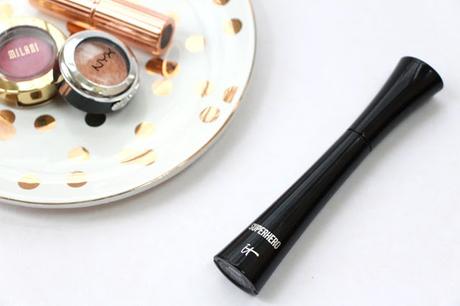 The Wand: This has a nice natural bristle (meaning not plastic) slightly tapered wand that is not huge, but not teeny tiny like their Tightline Mascara. It's actually just about perfect. Apparently the bristles are cut are various lengths with the intention of grabbing every last lash. The wiper inside cleans the brush enough that it's not clumpy and over-coated with mascara, but there is definitely enough product to coat the lashes. It's easy to hold, easy to apply, and all-around just about ideal!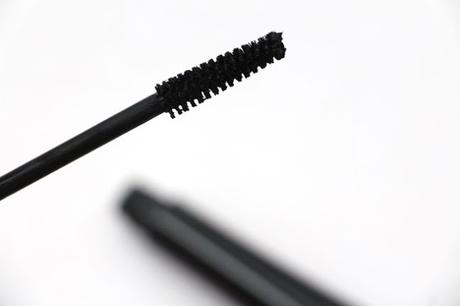 Best Use: Firstly, the wand is incredibly easy to get close to the lash line without smearing mascara all over your eye. The wand is absolutely fantastic! As for actual application, I find when I just run the wand through my lashes it doesn't do much other than darken and stick some lashes together. If you prefer an intense dramatic lash like me, you really need to wiggle the wand through the lashes for best effect. Even with just one coat wiggled through, my lashes look rather intense and pretty dramatic, as well as a bit clumpy if I'm not careful. Add a few coats and it can be almost overwhelming! But for some people that's their thing. Basically you control how this mascara looks. It can go from natural to intense depending on application.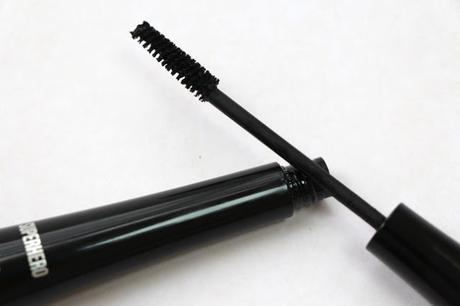 The Effect: Superhero definitely creates a deep black lash with a kick of drama. It is definitely buildable so you can create a more dramatic look, or go for a more subtle appearance by just running the wand through the lashes. The mascara definitely lengthens and definitely volumizes for an intense dramatic look, though it is fussy to avoid clumping. It's a great mascara with some adaptability and good results, but it's finicky enough that I keep wondering whether I really like it.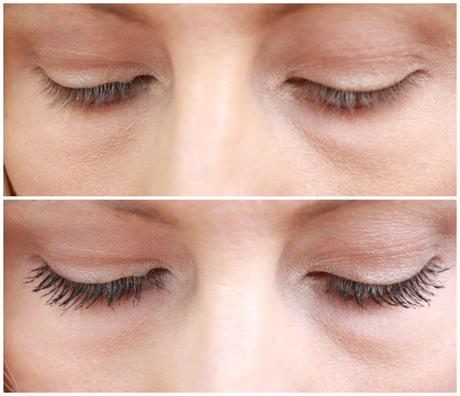 Thoughts: I feel like the Superhero Mascara should be a new favorite. I'm still kind of on the fence. I do like it, but I don't love it. One thing I do love is the brush! It's absolutely perfect in size and shape. The formula definitely lengthens and volumizes, though I'm not sold on the curling. I guess it kind of pushes the lashes up a bit and then they stick in place when the mascara dries so in that sense it curls. The mascara stays in place without flaking or smudging…at least on my eyes…and it still removes without difficulty (I use a cleansing oil to remove all of my makeup). Basically it checks every box, but I'm still not completely sold because the results are so inconsistent even when applied with the same techniques.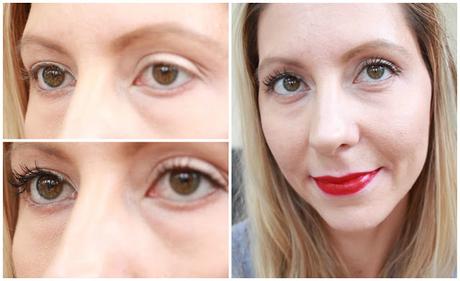 I definitely prefer the Too Faced Better Than Sex Mascara, but the Superhero can have a similar effect. Somehow the Superhero looks a bit thick. By that I don't mean so much volumized, but each actual lash looks unnaturally thickened. The lashes kind of look like they've been coated with something and I don't absolutely love that effect. They don't have the wispy quality you can get with the Better Than Sex, but then not everyone is looking for that in a mascara. It also has a tendency to stick lashes together if it's not applied just right, so it's a fussy mascara. Superhero is definitely nice and pretty much lives up to its claims, but it just cannot surpass my favorite mascara. Regardless, if you're looking for a new mascara and this sounds intriguing to you, I would say that it is worth a try. We all look for different qualities in a mascara and if I had yet to try the Too Faced Better Than Sex Mascara, I might consider this as a new favorite. For me, Superhero is good, but the results are too inconsistent to be great.