Continuing along our journey of all things new and cruelty free at the drugstore, today we have come to Physician's Formula! Most of the new items are additions to their existing lines: Super CC, Super BB, Shimmer Strips, Organic Wear, Nude Wear, Mineral Wear, Eye Booster, Argan Wear and Bronze Booster, plus another new bronzer. Given that these are mainly additions to existing lines, I feel like there is nothing revolutionary and I didn't actually purchase much from the new releases. The prices always make me a bit more choosy as well!

J

Definitely look for coupons (often on the boxes of new products) and sales whenever purchasing from Physician's Formula. I apologize that most of my pictures are just the products on store shelves and I probably can't give much of an opinion about most of them. I still wanted to do a brief roundup of what is coming out though, so here we go! Take a deep breath 'cause there is a lot!

J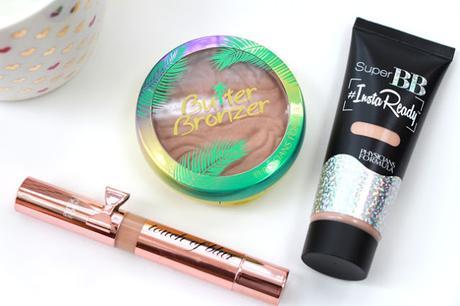 Mineral Wear Talc-Free All-in-1 ABC Cushion Foundation SPF 50$16.95
I think this is probably the most highly anticipated item in the line up. The packaging is adorable, but the price tag made prevented me from picking it up…so far! It is essentially a liquid foundation contained in a sponge compact. You press on the sponge to get the foundation and then apply with a sponge or a brush. Most of Physician's Formula base products have a pretty light coverage, which seems to be the consensus from the reviews I have seen. It's difficult to pick a shade since you can't see the actual product in the packaging, but the shades available include "Light," Light/Medium" and "Medium."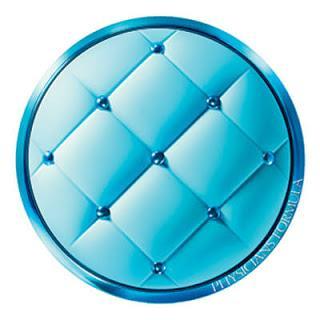 Super BB #InstaReady Beauty Balm BB Cream SPF 30

  

$14.95 Physician's Formula already has a fair amount of BB Creams, which are actually pretty good for Western BB Creams. This is their newest offering that claims neutralize skin tone, minimize shine and minimize pores with a semi-matte finish. As with most, if not all, of their BB Creams, this is only available in the shades "Light" and "Light/Medium." Though these are relatively forgiving, they will not work for deeper than maybe a Light-Medium skin tone. Since I'm a pasty gal, I decided to try this out because, shade range aside, it sounds great. I found it to be just ok. The coverage is pretty light and I don't think it really mattified, but it doesn't make me overly oily as some BB Creams can either.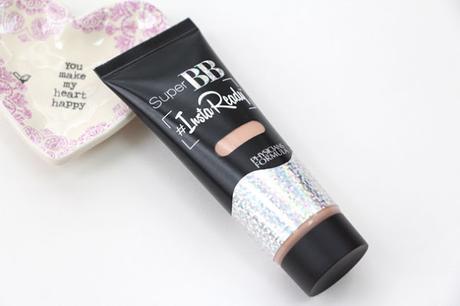 Super BB #InstaReady Filter Trio BB Powder SPF 30

  

  

$14.95 Basically a setting powder that mixes three different tones for a healthy glow. It claims to be useful for contouring and highlighting. I doubt it would work well for both, but it looks like it might make a good setting powder. It is available in 1 shade called "Universal Filter."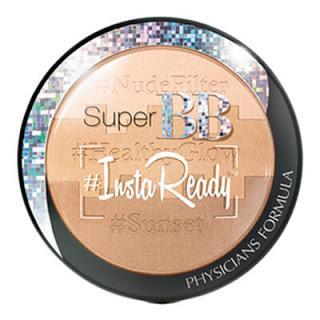 Super BB #InstaReady Filter BB Bronzer SPF 30

  

$14.95 This is a bronzer composed of several different tones. It looks nice, but I actually don't use bronzer much so I passed on this one.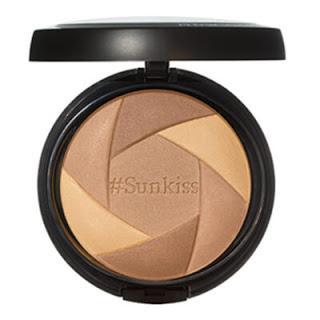 Super BB #InstaReady Contour Trio BB Stick SPF 30

  

$12.95 Next we have an interesting product that looks like not much more than a gimmick. It is a cream stick composed of 3 gradations of color stripes. There is a "Blush Trio" and a "Bronzer Trio." I believe the idea is to swipe the stick across your face with the deepest shade towards the bottom and blend it to create a perfectly contoured cheek. I have no idea if that could actually work or not, but it looks a bit terrifying to me!

J

The shades are nice though so it may be quite pretty when blended properly.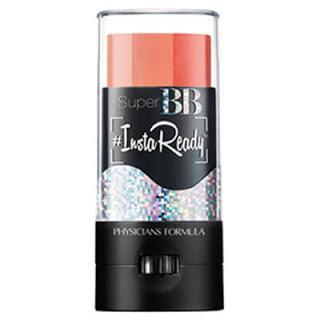 Super CC Color-Correction + Care All-Over Blue CC Cream SPF 30$14.95 Moving on to their additions for the Super CC range, we have a "Moisturizer, Primer, Foundation and SPF Protector." It combines color-correcting pigments to warm, brighten and minimize the appearance of redness. I believe it is also only available in "Light" and "Light-Medium." I'm not sure how this differs from their standard Super CC Cream, which I already have and enjoy.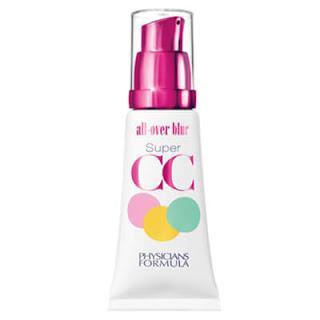 Super CC Color-Correction + Care All-Over Blur Primer Stick SPF 30

  

$12.95 Here we have another cream stick formulation, which I must say is a nice addition of products to the drugstore. Again, this is a multi-colored product that uses yellow, green and pink to brighten, warm and neutralize redness. This is meant to serve as concealer, primer, foundation and touch-up. It is available in "Light" and "Light/Medium."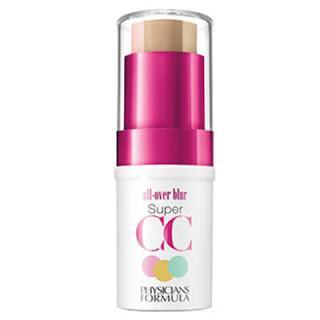 Organic Wear 100% Natural Origin Work It! Full! Flared! Fit! Mascara

  

$9.95 This is a volumizing and lengthening water-resistant mascara that claims to "withstand althletic activites." It has an interesting diagonally spiked rubberized wand that seems a bit sparse and actually frightens me a bit!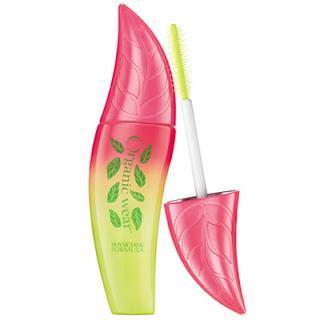 Organic Wear 100% Natural Origin Work It! Marathonista Tinted Moisturizer SPF 40

  

$14.95 Yet another base product, but in tinted moisturizer form. Impressively, it has 80 minute sweat and water resistance. It "hydrates, nourishes, protects + defends, soothes, brightens" with 70% organic ingredients. As with the rest, there are two shades: "Light" and "Light/Medium." This moisturizer actually contains Kale, Carrot, Lemon, a Quinoa Protein Blend, and Berry Complex to help with hydration, elasticity, brightness and defend skin from damage.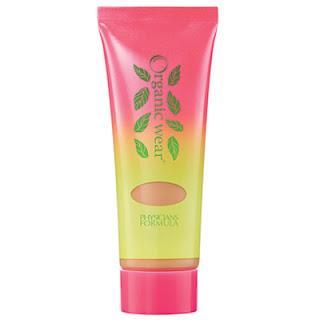 Nude Wear Touch of Blur

  

$12.95 The answer to a sponge-tipped brightening concealer, the "Touch of Blur" is meant to even and smooth skin tone while blurring lines. Again, available shades are "Light" and "Light/Medium." Adorable packaging aside, this seems to be a nice brightening concealer. I have only tried it a few times, but so far I like it.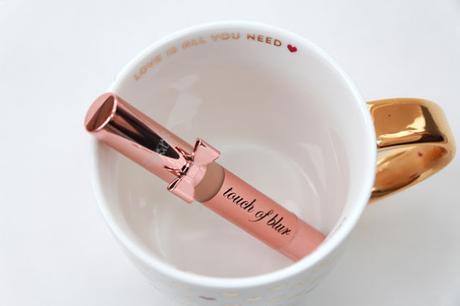 Shimmer Strips Custom Eye Enhancing Extreme Shimmer Eye Shadow & Liner$11.95 Wet-Dry Eye Shadow Palettes! These palettes are super shimmery and available in 6 different neutral shade combos – "Bronze Nude" with a pop of turquoise, "Copper Nude" with a pop of blue, "Glam Nude" with a pop of purple, "Gold Nude," "Smoky," and "Nude." Each palette contains 6 coordinating shades. They're really pretty and really shimmery.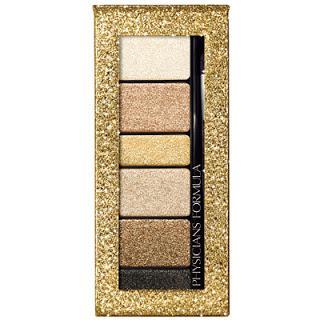 Shimmer Strips Custom Eye Enhancing Extreme Shimmer Pencil + Smudger Trio

  

$12.95 A trio of shimmering eye pencils in gold, bronze and black. Each shimmery pencil has a sharpenable pencil on one end and a smudger on the other end.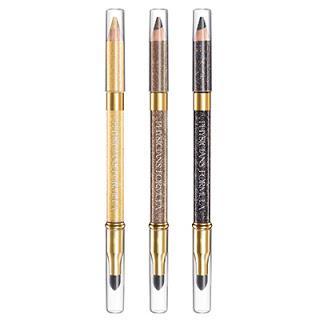 Shimmer Strips Custom Eye Enhancing Extreme Shimmer Kohl Kajal + Liquid Liner Trio

  

$12.95 Again we have a trio of bronze, black and gold glimmering liners but these contain a felt-tipped liquid on one end and kohl on the other. The liquid will give a precise shimmering line, while the kohl can be used for smudgy sparkle.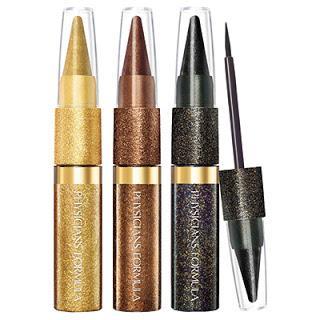 Eye Booster Instant Doll Lash Extension Kit

  

$14.95 Here we have a fiber mascara duo – one tube with fibers that you "sandwich" between coats of the included mascara. This particular duo is intended for length, which is not my main interest in a mascara. If, like me, you're after volume, there is another version of this product that came out last Summer called the Instant Lash Extension Kit. It's great there are now options!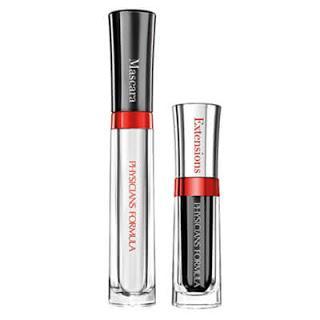 Eye Booster 2-in-1 Lash Boosting Ergonomic Felt-Tip Eyeliner + Serum$11.95 This liquid eyeliner pen claims to have a "finger-tip grip" to make liquid liner easier to apply. I thought this actually looked rather bulky and therefore like it would make it more challenging to use, but I know that different liquid liner types work better for different people so there's room for everyone!

J

The Eye Booster line also claims to contain a lash-enhancing serum to help enhance your eye lashes.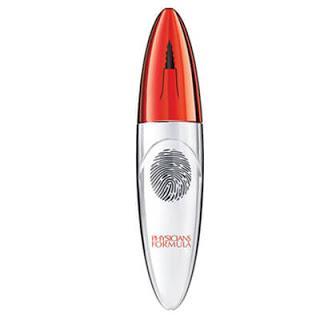 Eye Booster 2-in-1 Lash Boosting Cushion Eyeliner + Serum

  

$11.95 Keeping with the cushion trend, this is an eyeliner soaked into a "cushion" sponge. It applies like a gel liner, but it's a liquid. Interesting concept. I believe Stila has something similar, but they are no longer cruelty free. Hidden inside the cap is a brush so it's an all-in-one kinda deal. As with the other Eye Booster products, this has the lash-boosting serum for enhanced lashes over time.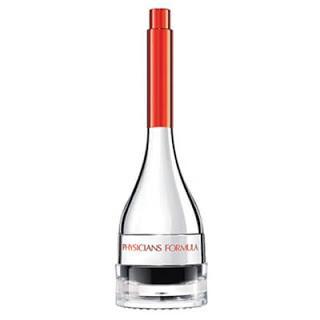 Eye Booster 4-in-1 Brow Boosting Kit

  

$14.95 Here you will find a new brow set that includes a dual ended pencil with a Brow Pencil on one side and a Highlighter on the other. There is also a Tinted Brow Gel with a strange brush and lash comb duo. Unfortunately it is only available in 1 shade – "Universal Brown" – so I am skeptical of it working with all hair colors. Since this is in the Eye Booster line, it is supposed to help improve the fullness of brows over time.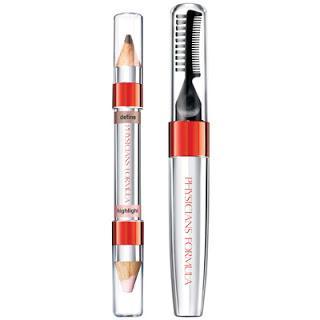 Butter Bronzer Murumuru Butter Bronzer

  

$14.95 This bronzer smells delicious! The scent is not quite coconut, but kind of a coconut sunscreen tropical vacation hybrid. I love the scent of this. More importantly, it's a good bronzer. I don't notice much of anything in the way of shimmer or glitter, but I wouldn't exactly consider it matte either. It has kind of a very subtle hint of a glow about it, but not so much that you couldn't contour with it. The texture is nice and smooth and it blends wonderfully. It's a beautiful bronzer, but it is very light. There are two shades available – "Light Bronzer" and the slightly deeper "Bronzer." I purchased "Bronzer" and it's still quite light even on my pale skin. The gimmick here is that the bronzer is infused with a blend of Amazonian butters to help hydrate the skin and create almost a crème-powder hybrid. It's not quite that creamy, but it is a fantastic bronzer…assuming it works with your skin tone.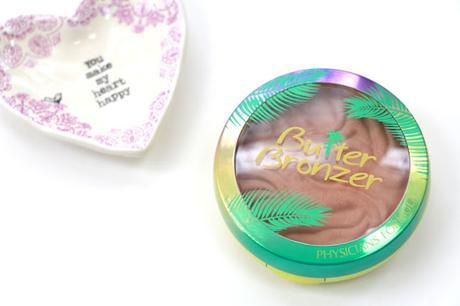 Bronzer Booster Glow-Boosting Baked Bronzer

  

$14.95 This is the season's more shimmery addition to the already extensive bronzer collection. It is a baked product that can be used wet or dry. It is available in two shades: "Light to Medium" and "Medium to Dark."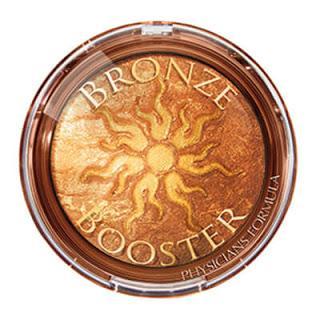 Argan Wear Ultra-Nourishing Argan Oil Mascara

  

$9.95 The Argan Oil infused into this mascara is supposed to help strengthen lashes and even add a touch of "shine" to them. Not sure why the shine is desirable, but that's one claim.

J

It has an interesting not-quite-hourglass shaped wand that is an actual brush instead of the common plastic used in many Physician's Formula mascaras. This mascara claims to produce volume and length for ultimate drama.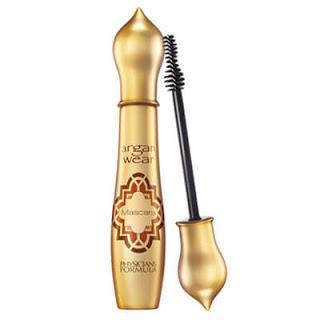 Argan Wear Ultra-Nourishing Argan Oil Kohl Kajal Eyeliner

  

$9.95 Again infused with Argan Oil to nourish and condition. This looks like the standard Kohl Kajal Eyeliners from Physician's Formula. Highly pigmented, this claims to last all day with waterproof staying power.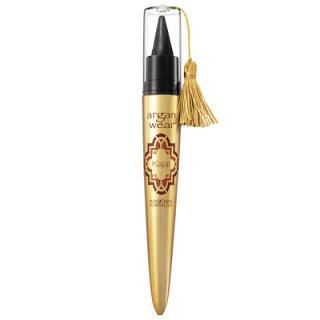 Argan Wear Ultra-Nourishing Argan Oil Face Powder

  

$14.95 Avaialble in "Translucent" and "Beige," this multi-colored setting powder is intended to have a "glowy" effect on the skin. It is enhanced with argan oil for a creamy finish (it is a powder though) and it is also scented, though I don't know what that scent is.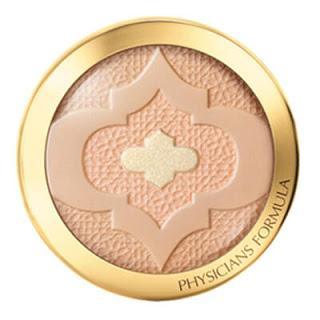 Argan Wear Ultra-Nourishing Argan Oil BB Concealer SPF 30

  

$12.95 Only available in 1 shade, "Light/Medium," this is a lightweight highlighting concealer. Like the new Nude Wear highlighting concealer, product is dispensed through a sponge applicator. Again, this is enhanced with Argan Oil and is scented.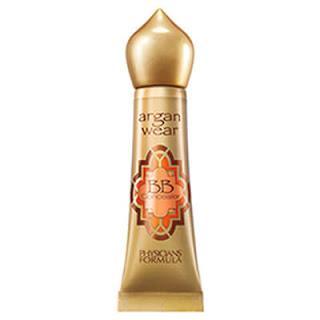 Argan Wear Ultra-Nourishing Argan Lip Oil Duo

  

$12.95 This Argan Oil-infused lip oil is meant to enhance lips for healthier looking lips. Argan oil hydrates, conditions and protects with a coconut flavor. The duo contains a clear and a subtly tinted oil.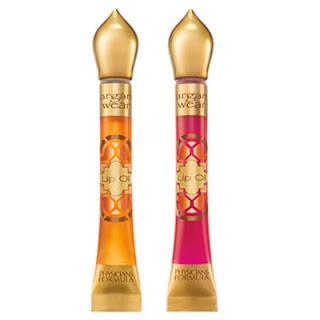 Argan Wear 2-in-1 Argan Oil and Coconut Water Primer

  

$14.95 A hydrating spray primer is what you'll find in this misting bottle. Argan Oil and Coconut Water hydrate and brighten in a lightweight formula. The formula is bi-phased, so be sure to shake before use! It is also scented which is the main reason I didn't pick one up.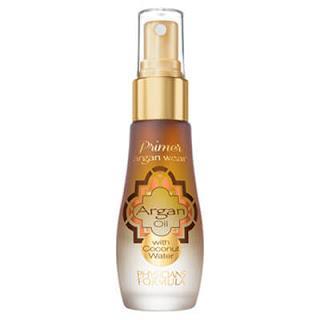 Whew! We are finally finished! I told you there were a lot of new products. It's actually totally overwhelming which is probably part of the reason I didn't pick up more items. There's just so much and the differences seem subtle. Regardless, I hope this round up of the new Physician's Formula items makes you a more informed consumer and aids your search through the shelves this Spring! I believe I will have one more "New at the Drugstore" post for miscellaneous brands. Thanks for venturing on this journey through the Spring drugstore shelves with me. I hope to see you again on Monday for none other than #ManiMonday!!!

J

xoxo
***All Stock Photos Courtesy of the Physician's Formula website***