I used to love VH-1's Unplugged series, when popular music acts would turn off the amps and the noise and simply sit in front of a mic and sing. It always felt so intimate, personal, and real to me. No flash, no sound enhancements -- just the singer, the songs, and the audience. 
A similar thing happens for me when I unplug from all of the noise -- I'm able to more clearly see the real me. That's why every now and again I like to unplug -- literally and figuratively. And that's why you haven't heard from me (and why you won't hear from me for another week or so) -- I've disconnected from technology and to-dos in favor of plugging into peace and quiet (nope, it wasn't that I had run out of words indefinitely). 
I highly recommend doing this on a regular basis. If you can get out of town for a quiet retreat, that's fabulous, but not necessary. You can do it at home by taking a couple of hours or days and unplugging from all of the distractions around you. I'm lucky enough to be enjoying my unplugged period here: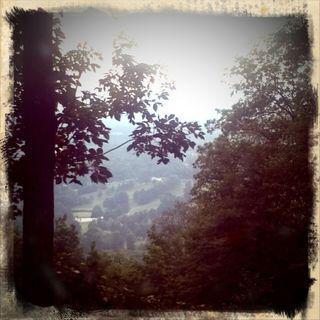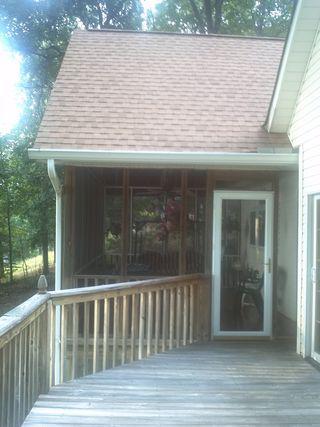 It doesn't matter so much where you unplug, it's that you DO unplug that's important. I've even unplugged my yoga practice, keeping my practices slow, simple, and quiet. It's amazing how much more focused and creative I feel when I'm unplugged. I'm also having fun catching up on the reading that I've been wanting to do for a long time. Ah, bliss!
Can you find time to unplug for an hour today? If that sounds too ambitious, try 30-minute increments. Yes, it may feel counterintuitive that slowing down and doing nothing will make you more productive in the end, but it does. 
And if you're looking for a little unplugged fun, check out these yoga goodies:
 * Will the Real Yoga Please Stand Up? -- if you've ever wondered exactly what you're doing when you practice yoga and whether or not what you're practicing is yoga as it was meant to be practiced, you'll want to check out this interesting article.
* Looking for a short yoga sequence or some body positioning cues for your yoga practice? Check out MyYogaOnline's podcasts -- they are free and informative.
* If you missed the Wanderlust Festival in Vermont (unfortunately, I did), you can do the next best thing by watching the wrap-up videos.
* School may be out for the summer but that doesn't mean that you can't get in some yoga lessons. Big Shakti is offering Yoga Word Wise, a yoga word of the week along with an accompanying lesson. It's a great way to bone up on yoga concepts in an accessible way and to get help with introducing them into your daily life.
Well, I've been plugged in for about as long as I care to be today. I'm going to enjoy the peace and quiet. I'll be back in another week or so.
Namaste!