This past Saturday I had a particularly productive afternoon watching Harry Potter and drawing a Solidworks model of my Unplug socket covers. Instead of laser cutting prototypes, like I did for the SDC Fixed show, I want to get some prototypes made that are one solid piece. I changed the proportions a little bit to be more square.
I am using Ponoko to rapidly prototype them, can't wait for them to arrive in a few weeks!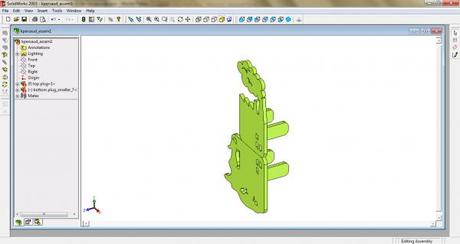 I hadn't used Solidworks in a while… it felt good!