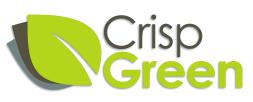 Hey all! I've lived in the South for 5 years and I still refuse to say "y'all"

I recently got a new position as a contributing writer for an environmental blog called Crisp Green, part of LiveOAK Media. Read about Crisp Green's motto here. It is really fun and challenging so far. It has been quite a while since I have flexed my writing muscles! Big shout out to Karen MacKay who recommended me for the position.
My first post was recently published. You can read it here: New Film Shows the BP Oil Spill Through the Eyes of a Child
I am trying to attack the position as a "Green Journalist"! I want to uncover great projects happening in the sustainable community and spotlight them.
If you have any story tips, holler at me: [email protected]