SHOPPING

❤ ❤ ❤ ❤ ❤ ❤ ❤ ❤ ❤ ❤ ❤ ❤ ❤ ❤ ❤ ❤ ❤ ❤ ❤ ❤ ❤ ❤ ❤ ❤ ❤ ❤ ❤ ❤ ❤ ❤ ❤ ❤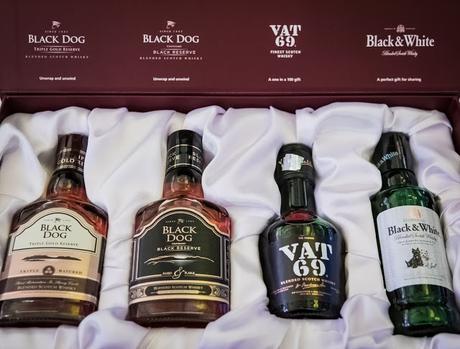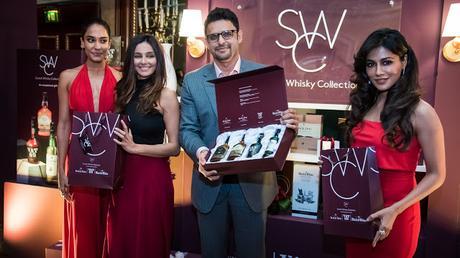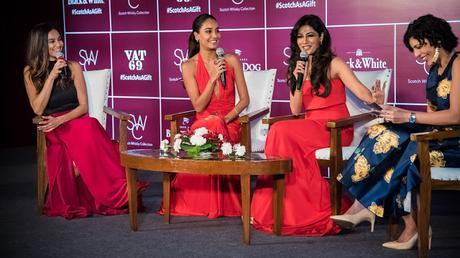 *This article promotes responsible-drinking.** Intended for audience above 25 Years.
United Spirits Limited hosted an extraordinary evening with renowned personalities Lisa Haydon, Chitrangada Singh, Shibani Dandekar and Nitesh Chhapru, Head of Marketing, Premium Core Portfolio, United Spirits Limited, who unveiled the Scotch Whisky Collection: An Exceptional Gift for all occasions for men. The Scotch Whisky Collection entails a premium range of Scotch whiskies such as Black Dog, Vat 69 and Black & White as an ideal gift for men who will cherish the specially-created collectible gift packs. Whether it is to unwind with a dram of Black Dog, or savour the legendary appeal of the famous VAT 69 or the sociable warmth of Black & White, there's an exquisite blend for each moment.
Anything that shoots the scale of happiness, fun and party should be welcomed with open heart and should not be missed at any cost. One such ingredient of life is some scotch and whisky that I have witnessed at all gatherings with my family and friends. So, this United Spirits a newly launched great gift for men "Scotch Whisky Collection" appears to be one of the most appropriate options. I would love to surprise my man with this for sure.
To me this collection sorts out the confusion arises while gifting men, it will also ring the bell of appreciation in my man that I support and love when he drinks responsibly and has a good taste. Nobody can deny that if your choices include VAT69, Black&White and Black Dog. This is about me, and it seems Chitrangda, Shibani and Lisa think the same. While this collection solves the dilemma of gifting men for Lisa, Chitrangda find this collection a way to man's heart through his appreciation and Shibani always gifts friends with Black & White when invited over, she chooses Black Dog for them who win an award for their achievements. Isn't it just great how this beauty is one for all good things!?!
Nitesh Chhapru, Head of Marketing: Premium Core Portfolio, USL said, "The gifting market in India has become a billion dollar industry and is still evolving. People are now looking at more innovative and personalised options while purchasing their gifts. Keeping this in mind, we have launched The Scotch Whisky Collection: An Exceptional Gift with the finest of our Scotch Whisky blends to celebrate all occasions. The SWC includes Black Dog, VAT 69 and Black & White; exquisite blends with exceptional taste and flavor for every moment."
#
ScotchAsAGift
.
*This post may contain affiliate links, products sent by brand/PR for consideration, paid contents.
Never miss A Post

  :
NEWSLETTER | FACEBOOK | TWITTER |  GOOGLE+ 
Disclosure Policy
.