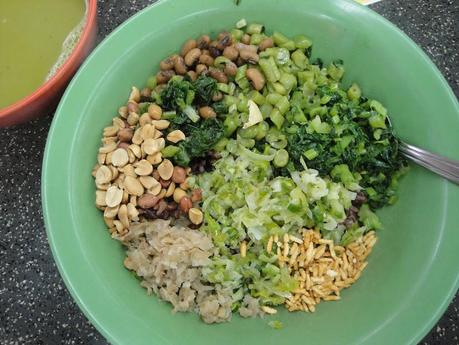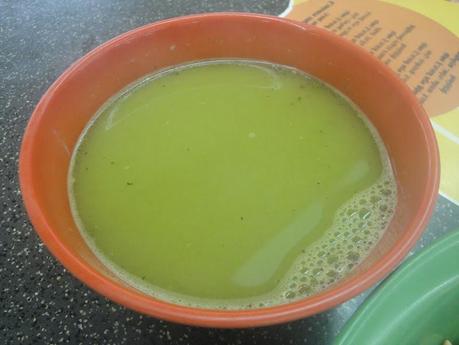 Food Blogger Daniel Ang initiated an event for all bloggers to find and post an entry on #uniquehawker food on the 31st Jan. Even though I am not a food blogger, I thought it would be interesting to participate!  And because who doesn't eat hawker food?! My idea of an unique hawker food is something rare and uncommon to find in the hawker. That said, I've not found anything extraordinary like fried chee cheong fun or crocodile claw. What I have here with me is one of my dialect's (Hakka) specialty – Thunder Tea Rice  (擂茶饭). Not many people have tasted this simple dish as it isn't commonly found in hawker. Some of them don't even know what's Thunder Tea Rice and not to mention, the greenish tea soup does not look appealing enough to attract eaters.
This dish is made up of brown rice and finely chopped vegetables. The difficulty lies in having the vegetables cooked yet stay crunchy. However, the process of making the tea soup remains a mystery to me. I would love to find out some day! My preferred way of eating is to pour some of the soup into the mixture of rice and vegetables, mix it and eat it. I try not to pour too much of the soup in so as to be able to taste the crunchiness of the vegetables.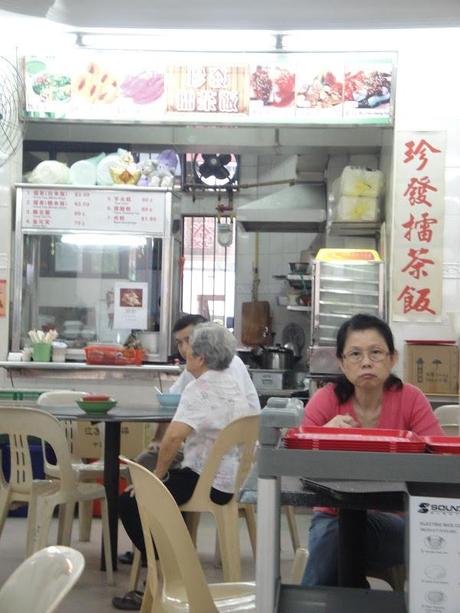 This dish always leaves me wanting for more.
It's a love hate issue for some people. My boyfriend says I'm very unlike other girls who loves food like this. But l think this dish is worth an experience. Who knows you might just fall in love with it?
Address:
珍发擂茶饭
Blk345 Jurong East St31 #01-29