This post is especially written for participating in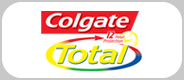 The Moral of The Story Is...! competition.

Before moving in to my real experience I would like to thank the Organizers of the Contest for choosing a task which should be followed by every body for the goodness of their own health. And Finally, I feel glad to introduce Colgate's health tip blog My Healthy Speak Blog to you all.
This is not a story. It happened to me two years back. Due to the negligence of maintenance and unawareness about tooth decay, I was suffering from Teeth Jaw pain due to infection for more than one year. It was more painful to experience the inconvenience than to spend for treatment. I remember even today when I returned from Chennai after watching an One Day International match at Cheupak stadium, the difficulty of eating an idly at Central Railway Station, Chennai. The soft idly was like a stone when I ate and I stayed empty stomach with soft drinks alone. That forced me to take a final call strictly to consult a dentist. Earlier I used to visit a dentist two years before that incident. I got a treatment renewed once in a year. The treatment was my teeth was grinded inside and filled with cement initially to heal the inner wounds and after 2 weeks, filled with silver. This treatment was done twice as a whole. But this time, my dentist insisted me to take a treatment which is expensive but necessary. He instructed and given me root canal treatment. Please visit Colgate website for more details about the defect and treatment.
Image Courtesy: www.colgate.com
After this treatment, I feel relieved somewhat for the past 2 years. But there is an inside feeling of uneasiness in that tooth.
The following are the images of that teeth at present. Those who don't want to see ugly things please do quit.
This is not ugly actually. This is what the proof of lesson learnt by me.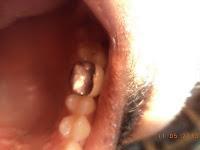 View 1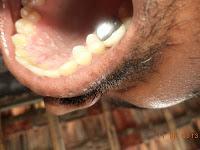 View 2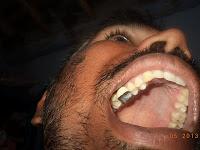 View 3
I was being taught from childhood the proverb

"Prevention is better than Cure"
But it was no use for me as I did not mind the truth behind the proverb.
But as a suffered member I can alert you all my dear friends!!! Maintain yourself fit and good.