Say Andhra and an array of spices will come up in your mind enough to make your eyes start dampening. 
The Excellent part about Andhracuisine is that it's amazing enough to make your mouth drool too.
Where will you get Spicy food in Bangalore?
If you want to have Andhra cuisine then that is exactly what you will get at Nandhana restaurant in Bangalore. In Nandhana, we are adding some different Spices and authentic Andhra style ingredients in our foods that give you a unique combination of fine dine and original Andhra cuisine.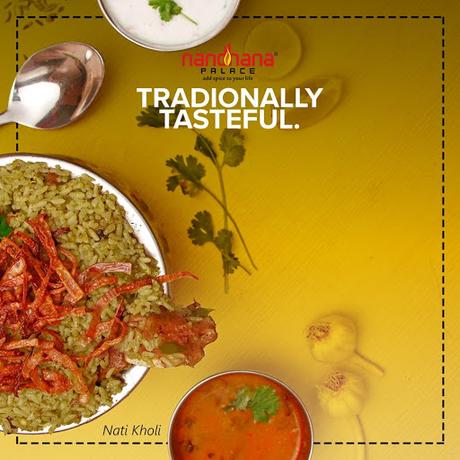 Our elegant Restaurant gave a completely new definition to taste the famous veg and non-veg Foods and gave birth to some of the most appetizing recipes. We have more than 13 branches all across the city and all our outlets are located in the most crowded areas in Bangalore.
Nandhana Recommended Food:
Experience the taste of Nandhana Recommended food and make your life feel better than ever. 
Especially Biryani, the best evergreen dish that tops the Indian Menu and widely Popular among foodies for its perfect spice and taste. Taste the best spicy and healthy Andhra food at our legendary AndhraRestaurant in Bangalore.
Andhra Veg Carrier Meals:
Don't miss this excellent South Indian Meals in our restaurants. We also serve Pure Veg Andhra Meal on a fresh banana leaf with unlimited rice and pure ghee, akkurapappu, scrumptious vegetable vepudu, standard sambar, flavorful rasam, thick curd alongside crunchy papad, fried chillies and pleasant special pachadi, spicy pickle and sweet etc..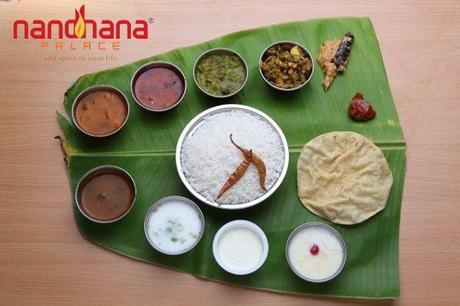 Nellore Chicken Biryani: 
There are lots of south Indian restaurants especially Andhra restaurants in Bangalore. But Nandhana Restaurants is the best to serve the Aromatic Nellore Chicken Biryani.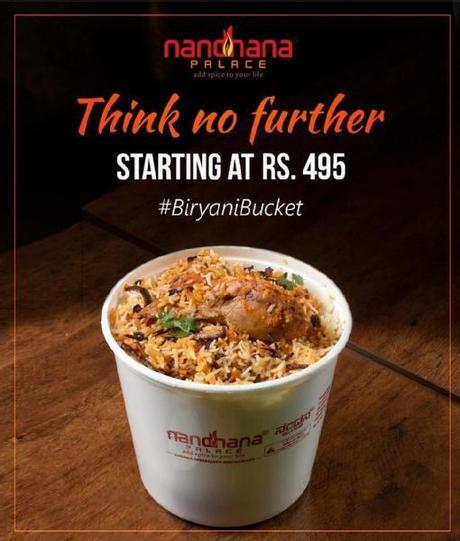 Nellore Chicken Biryani is a very popular Andhra Pradesh Food that won many hearts. 
Hyderabad Chicken Biryani:
Nandhana is a perfect Biryani place in Bangalore serving some appealing and mouth-watering rich flavor of Hyderabad Chicken Biryani. 
We have Nandhana special foods that you will be dreaming of in many nights to come.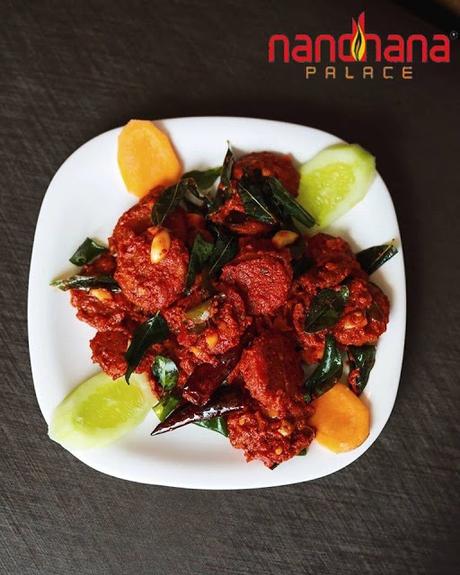 You can't Leave Bangalore without Trying these Spicy and Crispy starters in our Restaurants. 
Nandhana Palace serves a new epic dish carrot 65 which is very yummy and many other bite-sized snacks that are perfectly greasy and spicy, along with garlic and green chiles. 
Also, try the Juicy & mouthwatering prawns fry with Andhra spices deep fried and mixed with fried Curry leaves.
What are you waiting for? Too lazy to get out of your bed? We got you covered!
Order Andhra food online in Bangalore at Nandhana Restaurants and also enjoy our fastest home delivery service you've ever experienced.