If you read in my last post on the It Cosmetics Naturally Pretty Vol. 1 palette, you may have seen me mention that Ulta is offering 20% off your entire purchase. I believe this is for all Club members (with some exceptions??) Check your inbox for the email! :) Even though I had just made a few good purchases at Sephora from the VIB sale, I thought I better take advantage of the discount at Ulta and pick up some things that are sold there too.
Here's what came home with me...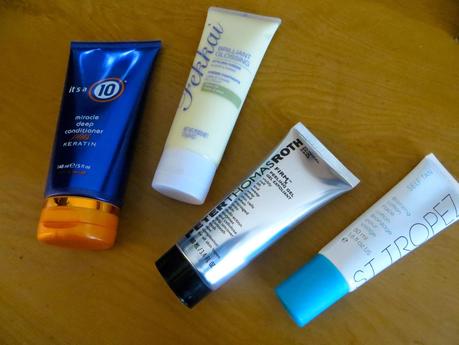 New love... In tube form.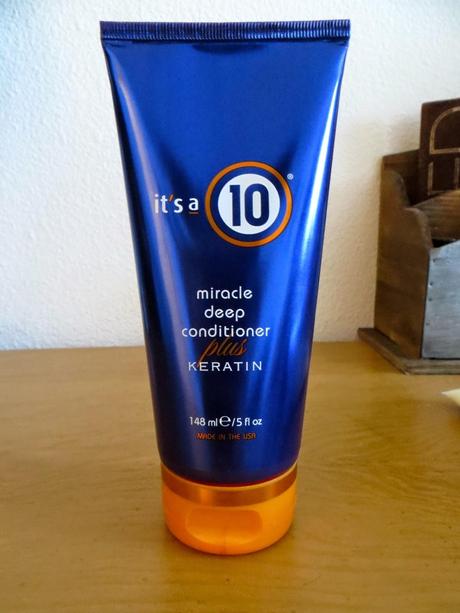 It's a 10 Miracle Deep Conditioner with Keratin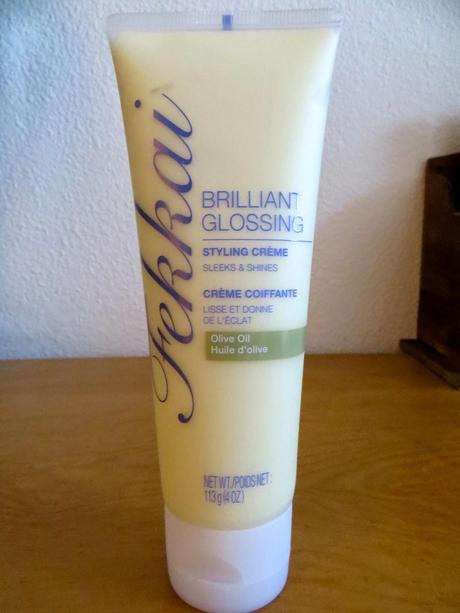 Fekkai Brilliant Glossing styling creme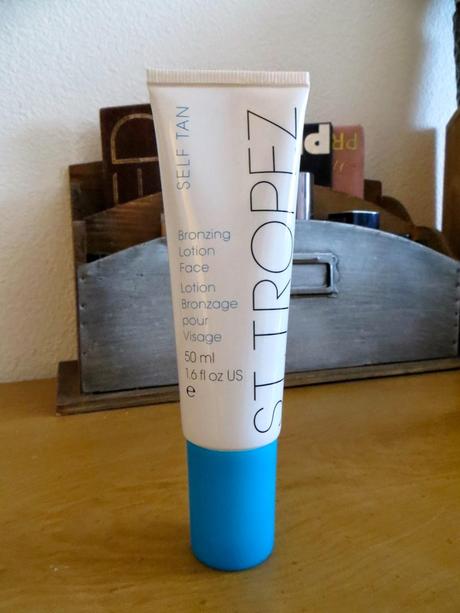 St. Tropez Bronzing Lotion for the face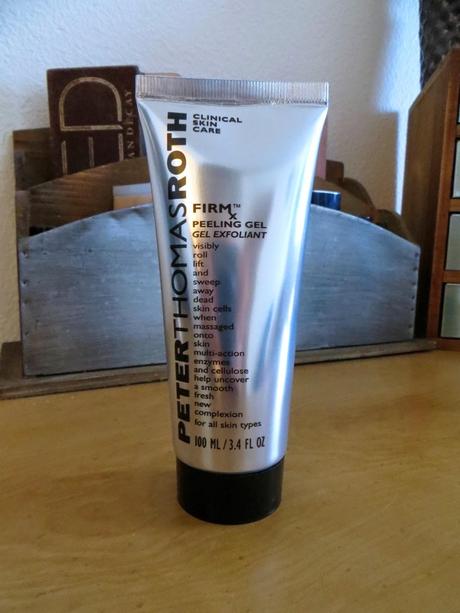 Peter Thomas Roth FirmX Peeling Gel
In the past, I once tried the
It's a 10
leave-in treatment. I loved it. However, I went through the bottle so fast and couldn't justify buying the large [& pricey] bottle. After trying out new products over time, I had forgotten about it. A few weeks ago, when I purchased the It Cosmetics palette, they gifted me a free small bottle of the leave in treatment I once loved a few years ago. How exciting! So I have been using that after I shower. I recently had also finished up my hair mask I'd been using and was on the hunt for a new one. So after some searching around, I thought it would only make sense to try the deep conditioner that accompanied it. 
This Fekkai styling creme was a complete impulse buy. I wasn't necessarily looking for
another
hair product, but after reading the back label that listed the benefits and enjoying the scent, I couldn't resist. It has really good ingredients too, which I love! 
When I made my VIB purchases at Sephora, I got a sample of the St. Tropez face tanner. I must admit, I have kind of been on a self-tan kick. I banned myself from tanning beds, [because let's be honest, it's awful for you] but still love looking bronzed. And because it might be a while until I get some natural color, I am all about
rubbing
my tan on. I personally don't like applying the St. Tropez mousse [my fave] to my face. The lotion for your face however, is great! It's essentially like a moisturizer that gives you some glow. Don't worry, it won't clog your pores. When my sample ran out, I knew I wanted to pick this up. I will be using it all summer long! :)
Last, but not least, I picked up this craaaazy peel. Thanks to Ivy at
Wake Up For Makeup
for recommending this product! I have been all about peels lately too. I think they are great for dull and textured skin [especially after a breakout]. When you rub this on your clean, dry skin, you can see the dead skin cells ball up and come off your face right before your eyes. If you are in the market for a new peel, I would give this a go! 
Have you tried any of these products?
Happy Thursday! :)