Hello! It's already Wednesday! This week seems to be going crazy fast. I've been swamped with studying for quizzes, handing in papers, and preparing for my finals that are in 2 weeks. I keep wondering how that is possible??
Today I am bringing you my thoughts on the
It Cosmetics Naturally Pretty Palette
. I have had this palette for a couple of weeks now and it's all that I have been reaching for.
Take a look...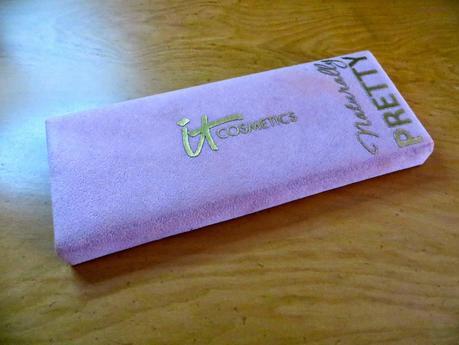 I can't say I am a fan of the nude foam packaging. My seems to already show some wear.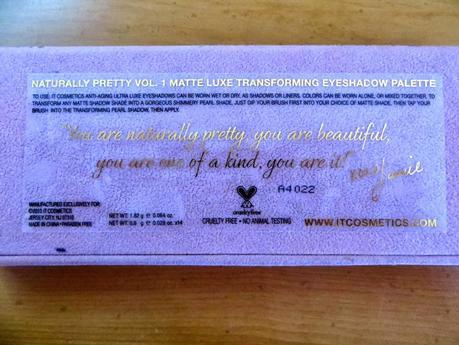 Here is the description on the back of the palette.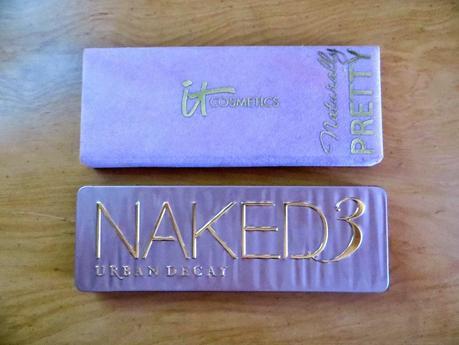 Size comparison to the Urban Decay Naked3 palette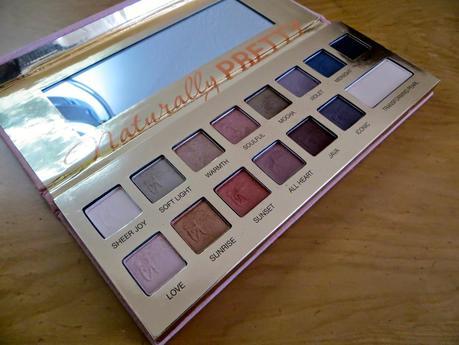 A first peak inside to the beautiful shadows...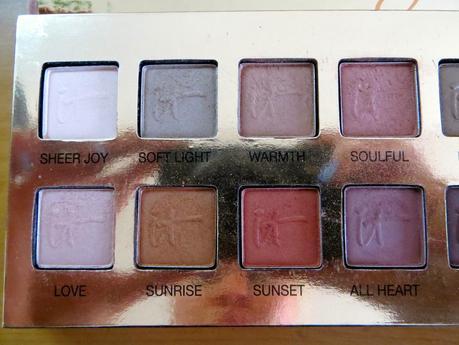 Close up of the 8 shadows on the left half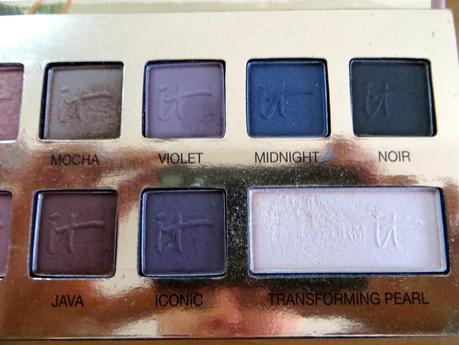 Close up of the 7 shadows on the right half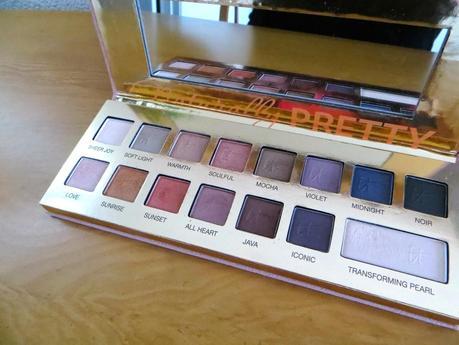 Another shot of the gorgeous shadows inside the palette. 
If I had to sum this palette up in just a few words, I'd say, "They nailed it!" I have fallen in love with this pretty matte palette. I knew this palette would be up my alley, because I really had been wanting to incorporate more matte shades into my looks. For everyday, shimmer & frosted shades aren't always the look I'm going for. And in my palettes that do have a few matte shades, I most likely hit pan on them a long time ago. However, these aren't chalky, flakey matte shades. They are velvety and rich. They apply beautifully and have
minimal to no
fall out. Have I sold you yet? 
What else is great is that the shade range is unlike any other palette. I wouldn't consider it rose, taupe, gold, any of that. It's perfect because it hits all of those categories. I am convinced you can create just about any look with this palette. Major selling point in my book.
Last but not least, it includes a shade called "Transforming Pearl" (bottom right), that you can mix with or apply over any shade in the palette to create a more pearlescent sheen. How cool, right? I could go on and on, but I'll spare you!
This can be purchased at Ulta (20% off entire purchase for club members!) as well as QVC (on sale now!) If you have held out on any of the Naked palettes because it wasn't exactly what you were looking for, I recommend you check this palette out. 
As always, thanks for reading!