One of my most popular posts on "Operatoonity" is called Today's Top Tenors, a somewhat informal and exhaustive listing of purportedly the best tenors performing in the greatest houses in the world today. I created the list since I couldn't find one on the Internet that was anywhere near up to date.
Since I posted it almost 18 months ago, "Today's Top Tenors" has had more than 23,000 visits. And it attracts a lot of commenters as well, who are very well behaved, most of the time.
My latest commenter, who was in fact polite, nonetheless lamented in essence that he thinks the Golden Age of Tenors is behind us. And while he is certainly entitled to his opinion, which I am happy to post, I wanted him to know that he need lament no more.
I'm here, dear readers, with glad tidings of great joy. Ring out the opera bells! The Golden Age of Tenors is actually ahead of us–for decades to come.
And here's two golden reasons why: David Lomelí and René Barbera.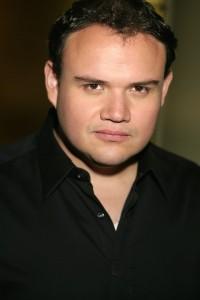 David Lomelí, Operalia winner, 2006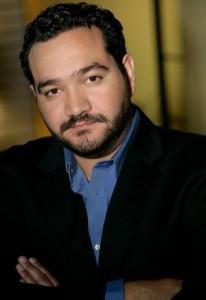 René Barbera, 2011 Operalia winner
Both young men (and I DO mean young) are past winners of Plácido Domingo's Operalia, an international opera competition for rising stars, both were featured here on Operatoonity (David and René), and (drumroll, please) both were just profiled in Opera News' Sound Bites in the past year:
Click here for David's Sound Bites profile.
Click here for René's Sound Bites profile.
I haven't yet had the privilege of seeing René perform in person, but I have watched every videotaped performance of his available, including his winning performance of "Ah Mes Amis" from The Daughter of the Regiment during the Operalia competition.
Here is René's winning performance captured on YouTube  below, where he absolutely lasers all those top C's. I can't imagine Donizetti himself wasn't smiling at this performance, never imagining any tenor would someday hit those notes straight on from the top rather scooping up to them in a yodel. I can't help myself. I find myself clapping with joy every time I listen, as if I were in that Operalia audience, too.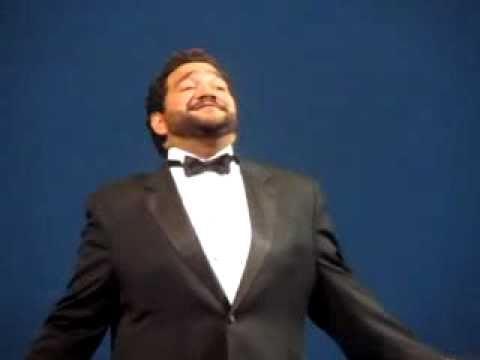 In 2010, I had the extraordinary privilege of seeing David starring in The Elixir of Love at New York City Opera, Lincoln Center.  He was absolutely captivating in the role, skewering all of our hearts with his sheer artistry and abundant energy. He leaves everything on stage when he performs. He doesn't know the meaning of marking a performance. He stopped the show with "Una furtiva lagrima"–literally. The audience applauded for at least 3o seconds during a matinee! You can read more about what I thought of David's performance at my Bachtrack review of Elixir.
In the meantime, here is one of my favorite YouTube recordings of David singing "Nessun Dorma":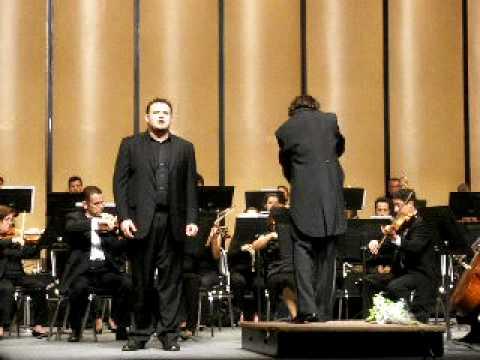 So, for the kindly commenter yearning for the Golden Age of Tenors, yearn no more, my friend.
A new age is just beginning. Oh, and a new list.