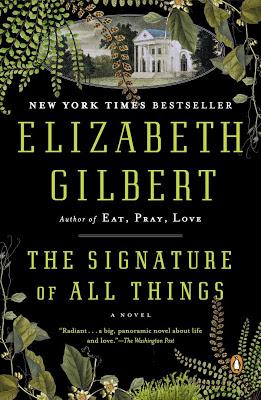 I was one of a handful of reading women who didn't adore Gilbert's mega-bestseller memoir Eat, Pray, Love, being a little annoyed with the premise that the answer to a failed marriage was travel -- nice, if you have the time and money but . . .
So I didn't leap on The Signature of All Things which has been around for some three years, till a friend brought it to me to speed my convalescence. 
And I had to revise my opinion of Gilbert -- I loved this densely layered novel. I loved the compelling story, the lush language, the idiosyncratic characters, the beautifully rendered settings -- all of it. 
Barbara Kingsolver's review HERE is excellent.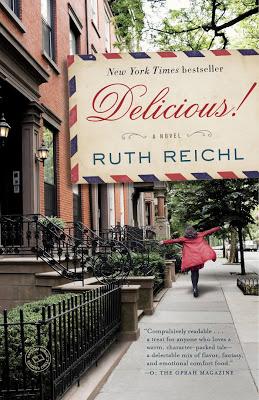 Another book from the same friend was Ruth Reichl's Delicious!  I've loved Reichl's books about food and was fully prepared to love this, her first novel. It was readable and fun in a predictable sort of way -- awkward girl comes to New York and, after a makeover finds love, along with her inner cook. 
It was a pleasant bit of fluff but a bit more like chick lit than I normally read. There is, however, a recipe for what sounds like a terrific gingerbread cake. 
Here's a review HERE that is harsher than I would have been but that, nonetheless, seems accurate to me.