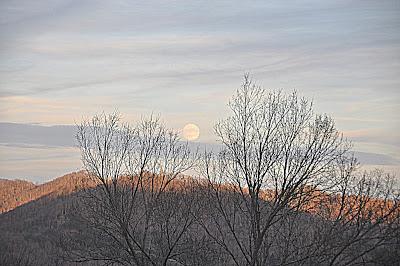 The moon rose on the 23rd around 6:30 while the last rays of the sun were gilding the mountain tops.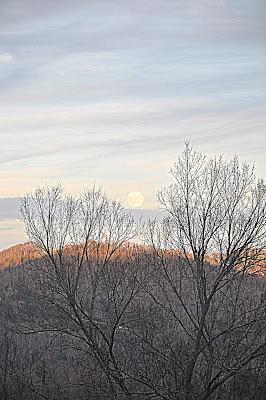 The sky was swept with pastel skeins of clouds.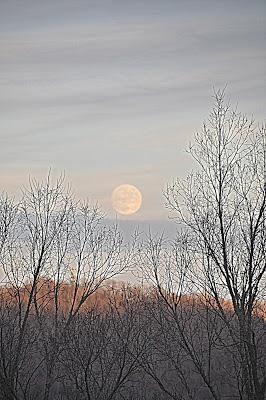 Two nights later, the moon rose around 7. . .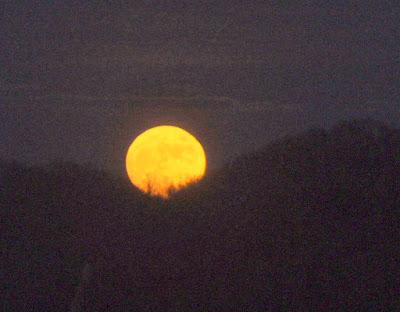 An entirely different look and feel . . .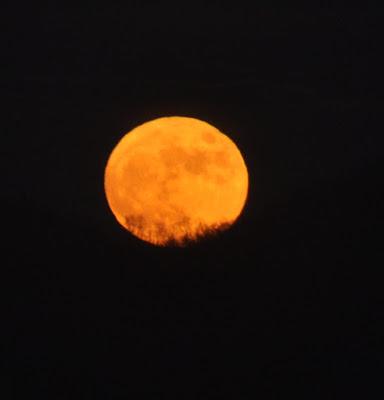 This is the Hunters Moon -- so named by the first peoples. This was the time for hunting, while the game was fat from the abundant food of summer and autumn.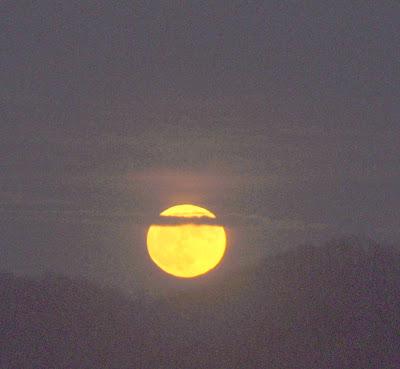 Many thanks for all the Thanksgiving wishes -- I'll be around to blog visit soon after I recover from yesterday's excess.