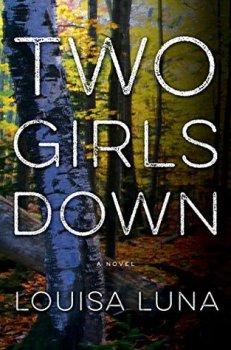 Two Girls Down Published by Doubleday on January 9th, 2018
Genres: Mystery, Suspense, Thrillers
Pages: 311
Format: ARC
Goodreads
Buy on Amazon



When two young sisters disappear from a strip mall parking lot in a small Pennsylvania town, their devastated mother hires an enigmatic bounty hunter, Alice Vega, to help find the girls. Immediately shut out by a local police department already stretched thin by budget cuts and the growing OxyContin and meth epidemic, Vega enlists the help of a disgraced former cop, Max Caplan. Cap is a man trying to put the scandal of his past behind him and move on, but Vega needs his help to find the girls, and she will not be denied.

With little to go on, Vega and Cap will go to extraordinary lengths to untangle a dangerous web of lies, false leads, and complex relationships to find the girls before time runs out, and they are gone forever.
I've really been interested in mysteries and thrillers lately, so when I saw this book available through my association with NetGalley, it piqued my interest.  I had never heard of Louisa Luna, but the cover and the story definitely seemed right up my alley.
The story begins with two little girls – Kylie (10) and Bailey (8) – who disappear from a parked car in a strip mall when their single mother, Jamie, leaves them in the car to quickly run in and buy a gift for a birthday party they are on their way to attend. When she comes out of the store about 10 minutes later, her car is there but the girls are missing.  (Really? Who does that? Wow.)
The police department is short-staffed and unable to provide the time needed to do a thorough job investigating the situation.  Alice Vega is a private investigator from California with a reputation for locating missing children. Vega is hired to find two little girls in Pennsylvania, and she enlists the assistance of a former policeman, Max Caplan, as her partner in this pursuit.
Vega and "Cap" form a very interesting partnership; they are two flawed people who work against the police and distraught parents in a race to save the two missing girls.  Very slowly, Vega and Cap must determine which leads are false and which might have potential. They need to determine who poses a threat and who might have just been in the wrong place at the wrong time. 
This is a fast-paced, tension-building story as if the girls are to be found alive every hour counts. A good mystery that kept me flipping the pages and hoping for the girls to be found unharmed.  It's a well-written, suspenseful "who done it" with some really fascinating characters. The only negative I would say is that I could have done without all the swearing. The book would have been just as good without them. I did enjoy this book and read most of it in one sitting. You can bet that I'll be looking out for the next book in Luna's career!
About the Author:  Louisa Luna is the author of the novels Brave New Girl, Crooked, and Serious As A Heart Attack. She was born and raised in the city of San Francisco and lives in Brooklyn with her husband and daughter.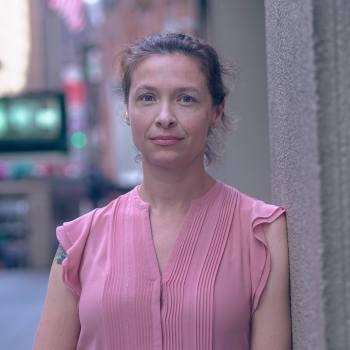 Connect with Louisa Luna on her website HERE, or or on Facebook HERE!
I received an advanced readers digital copy of this book from NetGalley and Doubleday Books in exchange for my honest review. I was not required to provide a positive review, but I did because the book was great!! Thank you NetGalley!

~ ~ ~ ~ ~ ~ ~ ~ ~ ~ ~ ~ ~ ~ ~ ~ ~ ~

It would be great if you would stay connected with me!! You can follow me on Twitter @DebiL1611, like me on Facebook at 2014 and Beyond, circle me on Google+, follow me on Tumblr, Instagram and Bloglovin', subscribe on YouTube, or connect with me on LinkedIn and Pinterest.

Please make sure to visit my homepage and subscribe to my blog for more great posts on running, fitness and lifestyle topics as well as food, product, music and book reviews, and more!