If you are a pet owner, you have to be very careful when choosing an upholstery fabric. You need to opt for a fabric that has a long durability. Pets like cat and dogs often cause unwanted damages that include scratches and claw marks, furs clinging on the upholstery, stains from excretion or throwing up and other dirt marks.
It is better to train your pets in order to avoid such kind of incidents. Using durable products can also aid in protecting your valuables from undesirable damage. Otherwise, you can simply select pet-friendly fabrics for upholstery. To make sure that you pick the right material, you can appoint or take suggestions from a professional dealing with
upholstery in Sydney
. Your best bet would be to avoid light coloured and low textured fabrics. Given below are some options which you can use as an upholstery fabric in your house.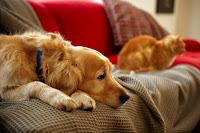 Leather:

Leather is the best covering option to choose if you want your upholstery to survive claw marks. It has the resistance power to stand up against the pet's behavior. Its smooth surface does not allow pet hair to stick with the furniture like sofa. As a result, it remains clean and clear. It is also easy to maintain and comes in different color options with different price points. If you face any kind of problem in cleaning the leather fabric, make sure that you hire a professional to take care of the maintenance work.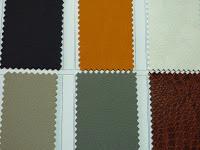 Microfibre:

This fiber is a lot like leather, but manufactured using a synthetic fabric. Selecting this fabric can be prudent because it can be cleaned easily using water and a little soap as per the cleaning procedures of the manufacturer.  Besides that, microfibre is much more affordable than leather. It comes in many color options as well. The best quality of this fabric is that it does not allow your pet's claw to get caught into it. Thus there will be no loops in it. It also does not hold back the furs of pet animals. 
The above mentioned fabrics are the best upholstery option for all pet owners. So, if you are a pet owner always try to avoid heavy, woolen and nubby textured fabric. Use simple and soft fabrics in order to protect your upholstered furniture.