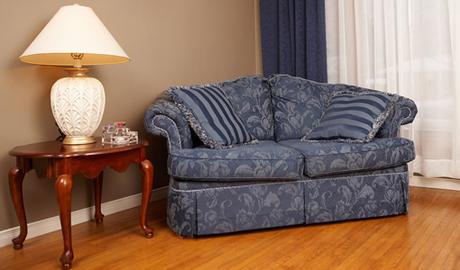 Any upholstery project, be it DIY or professional, can breathe life into worn and tired looking furniture items if done properly. If one selects the right type of fabrics and materials, it would not be long before the upholstered item is restored back to its original state. However, there are several important factors involved in the overall process which must be taken care of meticulously. One such factor is the kind of material that will be used to stuff the furniture.
At present, there are three primary types of materials used by professional upholsterers in Sydney as stuffing for a wide range of furniture products:


Batting

: Batting is commonly applied over the foam in cushions for preventing slippage and providing a sleek appearance. It is available in varying densities of up to ¼ inch and generally manufactured in two fabric types - cotton and wool. Cotton batting is quite durable and often used for upholstering headboards to give them a smooth look and feel. Wool batting, on the other hand, can be either layered or needled, with the former option being weaker than the latter.


Foam

: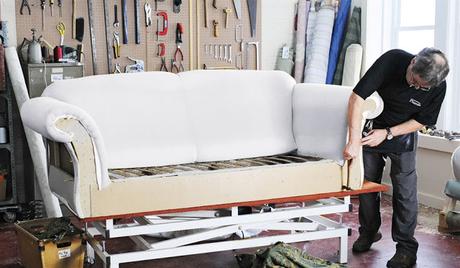 Upholstery foam in Sydney is the most commonly utilised stuffing material that comes in varying densities which determine the quality and grade of different options. The ones labelled as high resilient (HR) are ideal to reduce sagging in couch cushions and make them more comfortable. Besides that, they are also resistant to fire and come tagged as FR to indicate that feature.


Animal Feathers & Hair

: Using animal hair or feathers for stuffing furniture items is a very old upholstery technique that can often be found in antique pieces. The hair used is generally from tails or manes of horses. At times, the hair is even combined with cotton or wool for adding extra loft during restorations. In upscale items, hair is replaced with down and feather for providing more comfort.
In addition to batting, foam and down, there are pillow forms which often serve as padding for pillows. They are usually available in down, feather and polyester fillings. For serious projects, most experts prefer pillow forms with natural fillings.
The type of stuffing required generally depends on the upholstery project being worked on. For example, light use furniture pieces like footstools, headboards, etc. can be easily packed with low quality batting or cushion foam. On the other hand, seating, mattresses, etc. that undergo heavy usage must be upholstered with good quality stuffing.