I recently came across House of Adriano during one of my daily tweeting sessions, and I have to say I am officially obsessed!!!
For someone with as severe a sparkle obsession as me, their shoes are heavenly and I'm wondering how my feet have gone without a pair of these for so long!!
I just had to share some of my favourites, see www.adrianodiamante.com for the full collection including bags and bridal accessories.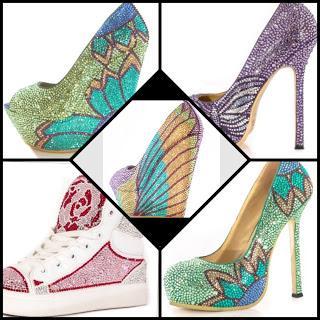 #sparkleobsession