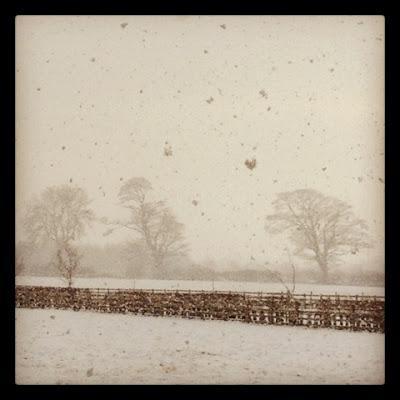 So with snow hitting the UK in a major way over the next week, there's one thing that should be on your mind, how to make sure you style out this snow! Here at style bauble we have picked out some of the must haves for winter and ones that will keep you on the best dressed lists even in the middle of a blizzard.
One thing you need to be investing in this winter is a padded jacket, check out these style bauble's favourites: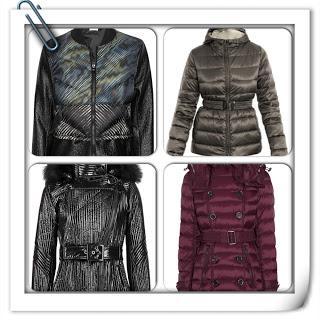 From top right clockwise, Maxmara S Max Novac Padded Coat, Matches
www.matchesfashion.com
; Burberry Brit Hooded Padded Shell Coat, Burberry
www.burberry.com
; Celine Jacket, Net-a-porter
www.net-a-porter.com
; Peter Pilotto Ri Printed Jacket, Net-a-porter
www.net-a-porter.com
As well as a statement coat why not add some of these little beauties to your winter wardrobe, whats a couple more purchases after all?!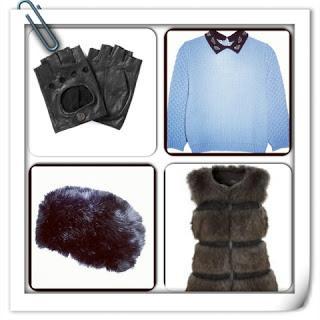 From top right clockwise: Mui Mui Jewelled Jumper, Net-a-porter
www.net-a-porter.com
; Mint Velvet Faux Fur Gillet, Mint Velvet
www.mintvelvet.co.uk
; Cossack Faux Fur Hat, John Lewis
www.johnlewis.com
; Fingerless Leather Gloves, Accessorize
www.accessorize.com
If of course you want to stay snuggled up at home and avoid the cold, check out style bauble's picks to keep you entertained without braving the leaving the comfort of your own duvet:
1. Do some DIY beautification, check out Elle's home snow day beauty tips: DIY facial and Dip Dye Nails
2. Get in some serious snuggle time with some all time classic movies, start with Audrey Hepburn's boxset of classics including Breakfast at Tiffanys and Roman Holiday
3. Create some perfect zen and de-clutter your life, check out Martha Stewart  for some fun ideas
4. OK so I LOVE taking photos and am addicted to Instagram, but I have that resolution that I am going to find time to print all my cute ones off and collage them, but never seem to have time to do it, so today is the day! Check out iPrintagram, and print your photos in cool Polariod style