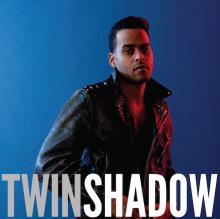 Better Noir
By Eric Webb
Here's the thing about Twin Shadow's Confess: In a perfect world, it's the soundtrack to a low-budget-but-too-sexy-to-see-with-your-parents 80′s horror movie. There would be zombies, P.J. Soles, and a lots of letterman jackets stained with fake blood. And it would come on WGN really late at night.
Chock full of ominous synths and tinges of moody R&B flavor, the music of Twin Shadow (born George Lewis Jr.) fits right at home with the best New Wavey indie acts. There's retro-minded production value, plenty of vocal filters, and lyrics cribbed straight from a creative writing student's spiral notebook. Appropriate to his chosen stage name, Twin Shadow's distant, dark sound sets him apart from any of the trillion other acts fighting for market share of the "played at Buffalo Exchange" genre. Think David Bowie and Morrissey had a baby (plausible), gave him a Casio keyboard and set him loose in a particularly dark episode of "Miami Vice."
The stars of Confess are obvious. "Five Seconds" is what Wham! would sound like if they had been a good band, while "Beg For The Night" is the most blatant about its neon-and-city-streets throwback vibe. "Golden Light" sets the pace, but suggests more of a Funeral-era Arcade Fire influence than is actually present in the rest of the album.
On "The One," Twin Shadow turns in some of the heartier lyrical matter on Confess ("I'm in love with my memories/You're alone with my stuttering"). The song's affect is a cold and futuristic one, but it's safe to wager it will garner a little introspective late night soul searching in the listener. It would pair nicely with a Miike Snow listening party.
Confess doesn't reinvent the wheel, but it dishes out a polished session of mysterious jam material. The one thing that's truly lacking? Saxophone.
This album is passive-aggressively demanding more saxophone.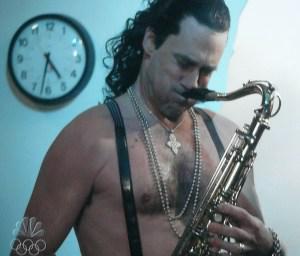 Smooth like butter.
Eric's Picks
(1) "Golden Light"
(3) "Five Seconds"
(5) "The One"
(6) "Beg For The Night"