Matt and I went on vacation. A lot of new music came out. Some of it was good. Some of it was ear poison. Here's what you need to know/what I want you to know about some recent releases. New full-length reviews coming soon. — Eric
THE GOOD
The Yeah Yeah Yeahs — Mosquito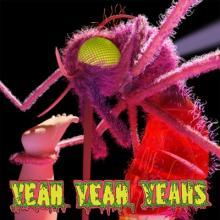 Karen O is taking us to church — grab your hat.
Mosquito
is curious. Its lead single, the rapturous, dangerous "Sacrilege," rustles with anxious energy. Karen O gets herself worked up into a fever pitch; the song's gospel choir is pure class. It's a crackling high point on an album that takes a sharp turn toward the understated as soon as the track times out. Spooky, intangible "Subway" samples the sounds of, well, the subway, while the title track is raw, dutiful modern-rock. And if you couldn't tell from looking at them, Karen O and the boys like to experiment, like on garage-rock-astro-tantrum "Area 52." It's not that
Mosquito
is demure by any means. It's just that after coming to Jesus on the first track, everything else is a cooldown lap around the track.

Steve Martin & Edie Brickell — Love Has Come For You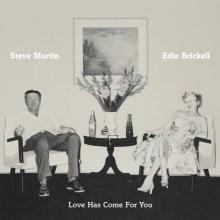 Here is a classic case of "Wait, why does no one else like this album as much as I do? Is there something wrong with it? Is there something wrong with me?" Comedian's comedian Steve Martin has been strummin' the ol' banjo professionally for some time, and here he teams up New Bohemian/Mrs. Paul Simon/velvet voice Edie Brickell for some warm, bluegrassy reverie. It's never raucous like the best bluegrass can be, but it goes down smoother than cream gravy on a porkchop. If Carolina Chocolate Drops or Trampled By Turtles threaten you, Love Has Come For You will preserve your delicate sensibilities. Lovelorn and regretful, "When You Get To Asheville" will haunt the very core of you if you allow it to. Appalachian jig "Yes She Did" deploys the album's spare style with plucky aplomb; "Sarah Jane and the Iron Mountain Baby" is not only a wonderful ad for adoption, but manages to wrest an earworm out of the train-whistle "whoops" of the hootin' and/or hollerin' chorus. For me, Love Has Come is the hidden treasure of the year. I mean, it's got this line: "You got the power, you got the faith, you got the El Camino." That's as American as it gets.


!!! — Thr!!!er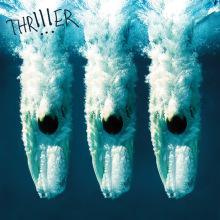 As if giving themselves a punctuated onomatopoeia for a name wasn't a decisive enough display of confidence, !!! would like to remind you that they know
exactly
what they're doing. Funkadelic dancefloor rock designed to move the maximum number of pelvises through musical economy,
Thr!!!er
glides along with ease and ample stankface. Listen to disco thumper "One Girl/One Boy"; defy the urge to wear a gold-spangled leotard and Elton John sunglasses. It's impressive that !!! can fire off so many '70s-inspired jams and still not sound like some kind of Studio 54 parody group. Example: Strictly speaking, "Fine Fine Fine" is a David Bowie song, but doesn't seem like a Ziggy Stardust costume. Strap on your rollerskates. Turn on some neon strobe lights. Dance.
Dance, I say.


TeamMate — The Sequel EP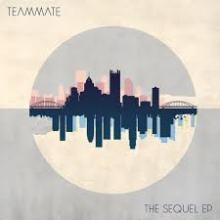 Boy meets girl. Boy and girl date for ten years. Girl realizes she likes other girls. Boy and girl form synthpop band called TeamMate. I mean, we've all been there. Somewhere in the neighborhood between Capital Cities and Ra Ra Riot but taking a detour to Chromeo's apartment along the way to use the restroom, the Los Angeles/Pittsburgh duo took an undeniably daunting personal situation (I'd like to think of them as a less-skin-crawling Jack and Meg White) and turned it into a stellar freshman EP. The title track recounts the pair's story, with the following two tracks (especially "Girls With Boys' Names") serving up kinetic giddiness. The closing "LA Winter" is a little too Owl City/The Secret Handshake for this reviewer to enjoy while not being 18 years old, but it certainly doesn't spoil the fun a bit. Put these guys on the watch list.


Phoenix — Bankrupt!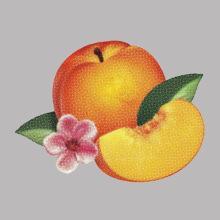 Is "Entertainment" racially insensitive? I absolutely adore it as a single, but it sounds like a one of those 1940s Warner Bros. cartoons set in China, and I want to make sure it's okay to like it. College anthropology class guilt aside,
Bankrupt!
plays like an adventure, with a sense of wanderlust and lost weekends seeping through tight, elegant rock songs. "S.O.S. in Bel Air" is a great complement to the ubiquitous "Entertainment." Constantly escalating like a Hollywood travel montage, it's probably the most likely to please
Wolfgang Amadeus Phoenix
fans. There's not quite as much devotion to hooky, "Listzomania"-style magic on
Bankrupt!, 
though. The cover art for this album ends up signifying the tone of the music quite literally: Pop paradise of a languid, aristocratic sort. Amid hazy, glistening effects on the title track and songs like "Don't," this is the Versailles of rock albums. Posh, but maybe a bit too content with itself.
THE MEH
Youngblood Hawke — Wake Up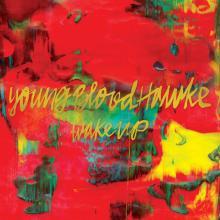 It's about time we got some new music from Grouplove! (*
inaudible whiper*
) Hm? (*
inaudible whiper*
) Oh,
Wake Up
isn't a Grouplove album? Iiiii'm pretty sure— (*
slightly audible whiper*
) Oh. Youngblood Hawke. Yeah, OK, that makes sense. With all the blind, flailing enthusiasm of Neon Trees, less cheese and a radio-ready arsenal of pop-rock, the L.A. group are … well, they're certainly doing something, all right. For the purpose of moving one's body in a most rhythmic fashion whilst not intellectually engaging whatsoever,
Wake Up
kills it. "Say Say" shines with a little Foster the People magic, "Dreams" amply fills the sweeping, New Wave jam quota, and the-so-damn-catchy-hit-you-recognize "We Come Running" certainly earns its keep on the alternative charts. Still, with a couple clunkers (notably "Dannyboy," which sounds like a room of Muppets fulfilling a mass suicide pact) and the sinking feeling of trying a little too hard, you might find it difficult to keep coming back to this album.


She & Him — Volume 3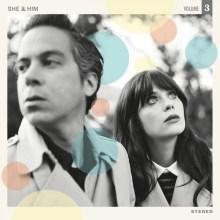 Hey. Deschanel. Ward. You don't
have
to release an album, y'know. If you're going to be listless and bored, I'm going to be listless and bored. The first two She & Him albums were great. The
Christmas
album is a sweater-weather staple. But what is this? Just going to keep doing the same thing over and over? OK. Y'all do y'all. (But remember — repetition is a sign of insanity.) Here's the emotional journey
Volume 3
inspired: I listened to this while I was doing dishes. It's entirely pleasant. Zooey sounds like she's swallowing nickels when she sings in her lower register. The cover art is nice. There was movement of the pelvis. I wish I had kept up with "New Girl" this season.
THE "OH, HONEY"
Fitz and the Tantrums — More Than Just a Dream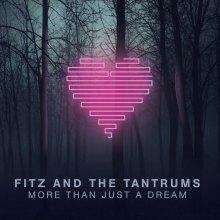 What everyone liked about 2010′s
Pickin' Up the
Pieces
was its groovy soul-infused groove and timeless class. So to build upon the fanbase that loved that album, Fitz and the Tantrums decided to … load the new record full of synths, modern pop production and cheap dancefloor rhythms. In an awe-inspiring display of fumbling the ball, Michael Fitzpatrick, Noelle Scaggs, et. al. decided to cut their glorious musical product with some low-quality pandering and try to pass off the resulting swill as "mature" and "experimental." Those two words are industry euphemisms for "abomination before the eyes of the Lord." There is nothing wrong with trying out a new sound; there is something wrong with awkwardly trying to Frankenstein hip hop and New Wave sensibilities onto your Motown sound just for the hell of it. (Have cake, unable to eat it too, etc.) As a result of this style free-for-all,
More Than Just a Dream
is stressful to listen to, such as on the sonically dissonant "The Walker" or the tragic "Fools Gold." Technically, "Spark" is probably the worst offender, with its iPod commercial hollowness, but it might just be gleefully rotten. (I've jogged to it a couple times.) Not everything here is awful, of course, but distractingly inept eclipses mediocrity any day. Better luck next time.