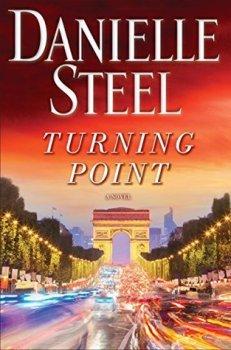 Turning Point by Danielle Steel
Published by Delacorte Press on January 8, 2019
Genres: Domestic Life, Friendship, Literature & Fiction, Women's Fiction
Pages: 288
Format: ARC, eBook
Goodreads
Buy on Amazon




Turning Point

is a highly-charged, gripping novel from the world's favorite storyteller about how suddenly life can change for all of us, and that we might find what we're looking for in the most unlikely of places . . .

In Danielle Steel's powerful novel, four San Francisco trauma doctors – the best and brightest in their field – confront exciting and exacting new challenges, both personally and professionally, when given a rare opportunity.

Bill Browning heads the trauma unit at San Francisco's busiest emergency room. With his ex-wife and daughters in London, he immerses himself in his work and lives for the little time he can spend with his children. A rising star at her teaching hospital, Stephanie Lawrence has two young sons, a frustrated stay-at-home husband, and not enough time for any of them. Harvard-educated Wendy Jones is a dedicated trauma doctor, trapped in a dead-end relationship with a married cardiac surgeon. And Tom Wylie's popularity with women rivals the superb medical skills he employs at his medical centre, but he refuses to let anyone get too close, determined to remain unattached forever.

These exceptional doctors are chosen for an honor and a unique project: to work with their counterparts in Paris in a mass-casualty training programme. As professionals they will gain invaluable knowledge, but as ordinary men and women they will find that the City of Light opens up incredible new possibilities, exhilarating, enticing and frightening.

When an unspeakable act of mass violence galvanizes them into action, their temporary life in Paris becomes a stark turning point: a time to make harder choices than they have ever faced before – with consequences that will last a lifetime.
It never ceases to amaze me how Danielle Steel keeps churning out so many books year after year, but somehow she does. Today's post is about Danielle's latest book, Turning Point, which was released January 8, 2019!  Sometimes I'm hesitant about reading books by authors who seem to put out so many books, but I promise you, Turning Point did not disappoint.  I read the book cover to cover in one weekend.
Turning Point shares the story of four emergency room doctors from San Francisco, all at the top of their field. There's Bill, who is divorced and has children who have moved across the world to London with his ex-wife, Athena, so he throws himself into his work.  There's Tom, a carefree "ladies' man" who goes through women on a daily basis – a long series of one night stands. There's Wendy, a woman in a long term relationship — a once-a-week relationship – with a married man; she's a mistress of six years who wants more. Then there's Stephanie, who is married and has two kids, but has a difficult time balancing both work and her home life, including her marriage.
These doctors each have their own personal situations, but they are each also at the top of their careers and are ready for traumatic events when they occur.  That's exactly why these four doctors are approached to form a task force to team up with Parisian doctors in training in emergency response.  They will need to spend a month in Paris before returning to the US for training with the Parisian doctors coming to the US.
It was really interesting to learn about how trauma doctors and emergency services work in other countries. While the medical information was detailed, it was easily understandable for someone like me who isn't familiar with medical terminology. 
It's a Danielle Steel book so there is, of course, romance in the story but it is light and moves through the story well.  This is a story of some very ordinary people who face some extraordinary and life altering situations.  I wondered how she was going to be able to wrap everything up as I headed near the end of the book, but as with all of Danielle Steel's books, there is a happy ending for everyone in Turning Point.  Those readers who are addicted to Grey's Anatomy will enjoy reading Turning Point. 
---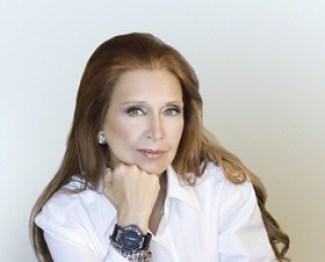 Danielle Steel has sold 650 million copies of her books internationally, and every one of her books is a bestseller. She is published in 69 countries and 43 languages.
Steel's latest novel is In His Father's Footsteps. Other recent bestsellers include The Good Fight, The Cast, Past Perfect, and Fairytale, all of which have leapt to the top of the New York Timesbestseller list, the Wall Street Journal list, and comparable best seller lists around the world.
Steel has written more than 168 books, 144 of which are novels; 18 children's books, including Pretty Minnie in Hollywood and Pretty Minnie in Paris about her white long-hair teacup Chihuahua; four works of nonfiction, including His Bright Light: The Story of Nick Traina, A Gift of Hope: Helping the Homeless, and Pure Joy: The Dogs We Love; a book of poetry; and she has written the lyrics for a music album.
She also founded and runs two foundations, one named in honor of her late son, The Nick Traina Foundation, which finances organizations involved in mental illness, child abuse, and suicide prevention. The second foundation was established to assist the homeless. In 2002 Steel was decorated by the French government as an "Officier" of the distinguished Order of Arts and Letters and in 2014 she was decorated as a Chevalier (Knight) of the Order of the Legion d'Honneur in Paris. She lives in Paris and San Francisco and is the mother of nine children.
---
I was provided with a complimentary electronic advanced reader copy through Net Galley in exchange for my post.  I was not required to post a positive review. Thank you!

~ ~ ~ ~ ~ ~ ~ ~ ~ ~ ~ ~ ~ ~ ~ ~ ~ ~

It would be great if you would stay connected with me!! You can follow me on Twitter @DebiL1611, like me on Facebook at 2014 and Beyond, circle me on Google+, follow me on Tumblr, Instagram and Bloglovin', subscribe on YouTube, or connect with me on LinkedIn and Pinterest.

Please make sure to visit my homepage and subscribe to my blog for more great posts on running, fitness and lifestyle topics as well as food, product, music and book reviews, and more!