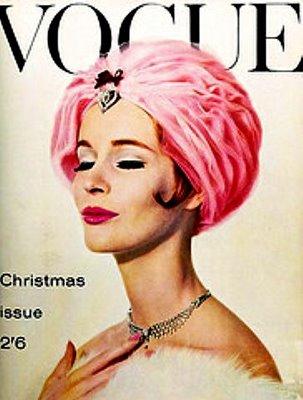 The ultimate solution to a bad hair day
Complaining about not wanting to wear hats in the winter is a typical thing. Everyone does it. Except maybe for a couple of hat enthusiasts. However, even then wearing hats doesn't end and the ones that are fundamentally against winter head wear, are soon to be seen wrapped in a turban running from show to show in the streets of some big fashion metropole with the excuse that it's the latest trend and that is what's expected of them to do, follow the trends, isn't it? Above all, pain for fashion still matters, probably more than ever and we tend to get used to things that haven't been comfortable previously just for the sake of that you keep telling yourself you have to stick with it because it's nice, otherwise you're not trendy.
Here's a case study. Last weekend, after watching Sex and the City, I realised and told myself once again that the super fashionable New York fashion each character has, or at least we tend to think they have, is in the end not that fashionable and complex itself as it is when accessories are added. That's what plays the main role. Remember that part when Carrie and her friends step out of the Abu Dhabi airport? All fancy and nice (oh yes, the perks of Hollywood movies making you feel shit for not being able to walk out after a 10 hour flight as fresh as these ladies trying to convince yourself your swollen face and eyes accessorised with bags underneath)? And you tell yourself THIS IS THE DEFINITION OF FASHION but in fact, every time I see this scene, I tell myself it's the turban that makes it so fashionable. And of course, the Louboutins plays a role in there, too. Take away those, Carrie is wearing an average fullstop dress. And now let's play a dress up game - imagine adding different accessories - flip flops in exchange for stilettos and sunglasses for a turban. Voila, here's a Carrie in all new light, not as nice of an image anymore, huh? Or maybe it is, for some of us, no personal thoughts into this one.
So now that two types of people with very different and legit purpose to wear, what's your excuse? I go for a bad hair day looking in the mirror right now, indeed the best solution to cover up your hair nest and define fashion at the same time. Oh turbans, you save me so I reckon now it's the right time to expand the turban closet.