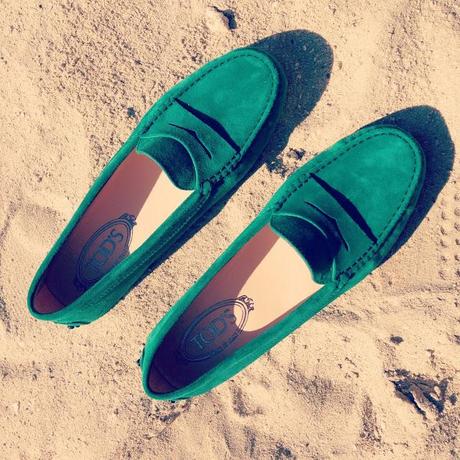 When it's too cold to wear flip flops to the beach
Isn't it an amazing feeling when you get on the plane in a coat and come out almost literally in bikini and straight to the beach. You take off your shoes and your toes dive into the warm sand. You stop for a while and just try to make this moment last forever, or at least memorise it so well you can go through the stack of files in your mind, take it out and live that moment all over again, and again. The definition of perfect
Christmas
to me is laying on the beach, reading a favorite book, which is most likely going to be anything by Candice Bushnell, or listening to music, or both. A very dangerous combination as you can never do both at the same time - read and sing the song's lyrics at the same time is, to me, a skill yet to be discovered. And here's to the moment when my blog with the original purpose of being a photo slash fashion slash combination of both is slowly but surely turning into my thought's escape flow.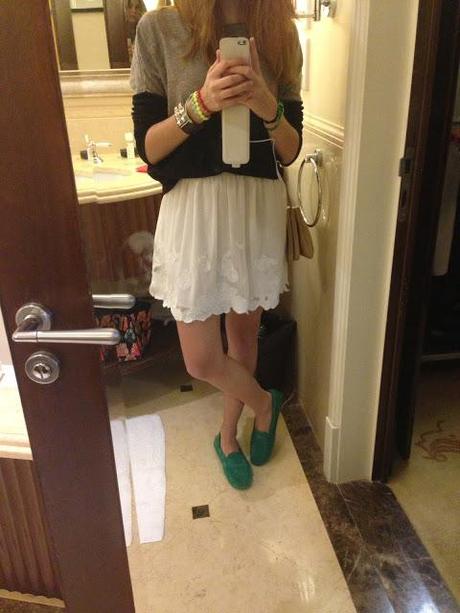 So for the sake of the original purpose, here's a full outfit, yes including the substitution for flip flops and a savior of my hurting feet. I swear I will get moccasins patented for being the perfect walking/jogging footwear. God bless you Tod's, without you I would not be able to walk through the entire giant malls, Dubai city's pride. As Carrie Bradshaw once said, shopping is her cardio and so is mine especially when it comes to holidays in Dubai or basically anywhere out of Prague where the size of shopping malls is at least bigger than my room.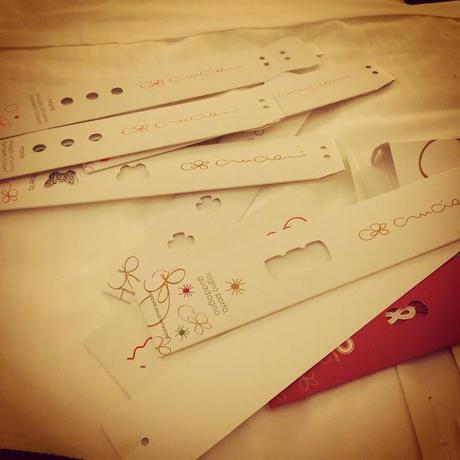 And now congratulations to all the careful viewers who have noticed my arm party. My magical Tod's  decided it was time to refresh my armparty and have taken me to pretty much the best accessories stall in Dubai Mall - Cruciani. Spending hours pathetically choosing whether I'll go for the dark red or light red, I have gone for pretty much every second color there was, and do I regret spending more than I would for one piece of a very posh (insert name) jewellery? Not.at.all. Because in the end, I have bought that desired other piece of jewelry anyway but right now, that's a completely different and irrelevant story.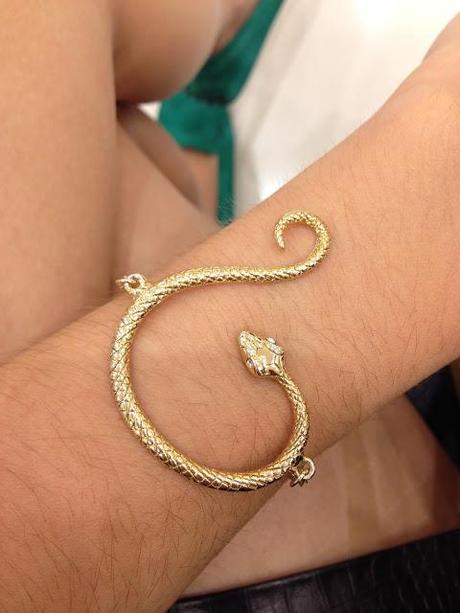 In case you thought this is it, I right away tell you it's not because as far as I know kiosk jewelry wasn't amongst Cartier, Bvlgari or Chopard just yet. Again spending hours upon choosing whether to go for the ring edition of snake or the bracelet, the bracelet won. The ring just seemed to dangerous to poke your eye out, I did resist not buying both even though together they would be an amazing weapon. The bracelet represents this year, 2013, very smart huh? No, actually it's weird because the snake's position reminds me of number six more than two, zero, one, or three. Which reminds me that I still haven't written this on the blog, or haven't written anything this year so... happy new year!