I'm always happy to try a new kind of soap - especially the kind that are handmade. I was very happy to try the Plumeria Island Escape scent made by the Soap.Club, and when it arrived, I was not disappointed.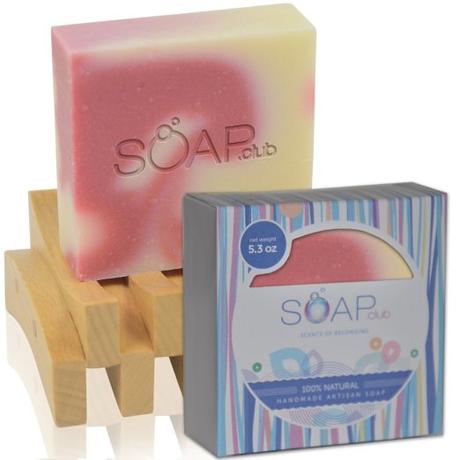 At Soap.Club, soap is their passion and in fact, it's their only product. The company focuses on premium quality soap aged up to 6 weeks and made fresh with pure ingredients that will stimulate your senses. Their old-fashioned cold process soap making is the company's secret, and every product is made by hand, starting from stirring the recipe, cutting the bars and even packaging each individual item.
The soap makes a soft gentle lather that almost feels like lotion instead of regular soap's rough sharp edges that feel scratchy or rough on your skin. The cold process method of making soap also helps enhance the fragrance. Many of the essential oils and fragrances provide the same properties used in aromatherapy and wellness programs. Feel the guilt free, sensual indulgence of our soap.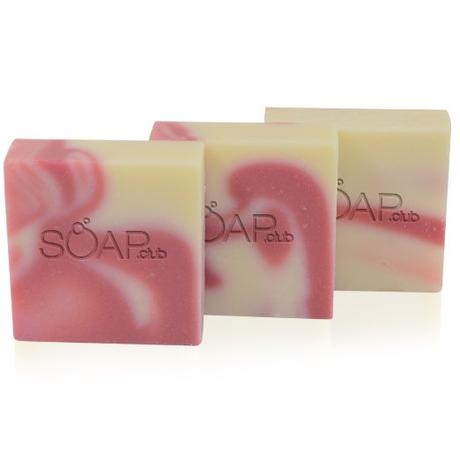 The Soap.Club's gentle, moisturizing soaps help provide nutrients to aged skin and is suitable for all skin types. Every bar of soap contains natural organic ingredients, a custom blend of essential oils/fragrances, plant oils, butter and natural color. They handcraft every bar of soap in small batches which is aged for 4 to 6 weeks and then hand cut and wrapped one bar at a time. Olive oil is used in every bar of soap which helps reduce brown spots & scars, minimize wrinkles and penetrates deep into your skin leaving it healthier and firmer. Their soap does not contain harsh chemicals, preservatives, artificial color or detergent.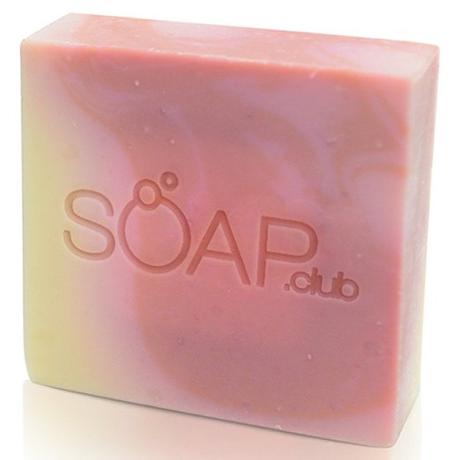 Plumeria Island Escape invokes exotic imagery with its tropical fruit notes, the soap is infused with natural scent of Frangipani. Let the heady delicate scent of Plumeria transport you to a Hawaiian paradise.
5 Benefits of Olive Oil Soaps:
* Silky, smooth, healthier and soft to the touch
* Hydrates and gives life to old dry skin
* Reduces brown spots and scars
* Helps minimize wrinkles
* Lathers and feels like lotion
The Company's Pledge To You:
* All natural, organic and biodegradable materials
* No Harsh Irritating Chemicals
* No Detergents
* No Artificial Colors
* No Preservatives Soap.Club Natural Soap
Soap.Club's Risk Free Soap Lover's Guarantee - "We know you will love our amazing soap; however, if you have an issue we will replace the first bar of soap with a new scent or refund your money. No risk No hassle."
Please make sure to visit my homepage and subscribe to my blog for more great posts on running, fitness and lifestyle topics as well as food, product, music and book reviews, and more!