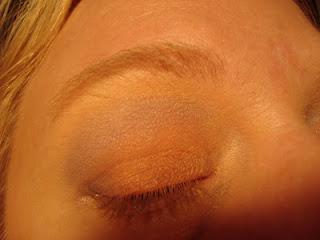 I Love this look. After prepping my eye.These are the products below that i used for this look . See below for more pics.
NYX single eyeshadows---Tropical ( on eyelid and underneath inner corner.)
NYX single eyeshadows---Pacific (  in crease and outer corner and underneath middle of eye to outer  corner. )
CG  lineexact  in black.  ( on top lash line)
 Lancome lash primer
Maybelline xxl pro 24 hr bold in black.