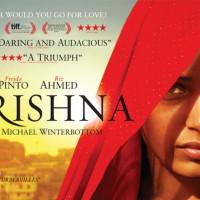 Movie: Trishna
Director: Michael Winterbottom
Rating: ***1/2
Trishna by Michael Winterbottom is an ode to a classic called 'Tess of the D' Urbervilles' by Thomas Hardy; where a young Indian girl and the son of wealthy property businessman indulge in a tragic but poignant story of a torrid affair. With few Indian names associated with the project, the film not only bears an Indian touch but strives to make it as Indian as possible in its presentation.
Trishna is a story about a young Indian girl from Osian, a small town in Jodhpur district of Rajasthan, who falls in love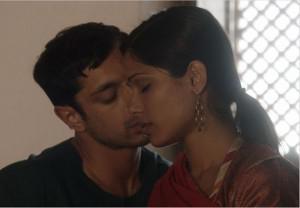 with Jay Singh, the son of a property developer from UK. Trishna is offered a job in one of Jay's hotels in Jaipur, where they discover their love for each other.
Eventually, Trishna leaves the hotel and goes back home to work at her Uncle's factory after she finds out she's pregnant. Unable to cope with the burden, Trishna aborts the child. Meanwhile, Jay comes in search of Trishna and offers her chance to move in with him. They take off to Bombay, where Trishna kick starts a new life, far away from home.
All is well until Jay receives a call from London, and he's summoned by his ailing father who is bed bound now. Jay is off to London and Trishna is left alone in a huge condo, which later gets snatched from her due to the expiry of lease. Jay returns only to relocate to Jaipur, to take care of his dad's hotels and Trishna accompanies him not as his wife/girlfriend but as his personal maid, as per Jay's request. In Jaipur, obsessed by the book 'Kama Sutra', Jay forces Trishna to aid him in his sexual fantasies. Love turns in to lust while Trishna turns in to an object of passion for Jay, leading to an unexpected climax.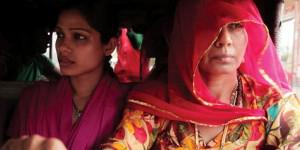 Winterbottom travels to India to narrate the story of Trishna, citing reasons that the country bears similar ideological divides to those of nineteenth century Britain. However, in India he paints a much complex and subtle picture of the innocence-stricken people in the smaller towns of the country. Trishna is one such character – plagued with the kind of innocence that could almost get her killed.
The courtship between two cultures is brought forth in this brilliantly adapted screenplay for screen. Real splendor of smaller cities in India can't be explored through naked eyes but through celluloid nested in the rugged hills of country side by Marcel Zyskind. Michael's characterization with focus on the tiniest details works wonders for the film. Trishna as a character is an excellent personification of a modern, young girl from a small town in India, who loves to dance to the 80s Bollywood numbers and her beauty is so appealing that even she doesn't how beautiful she is.
Frieda Pinto proves she can really act. She is beautiful, innocent and most importantly carries an aura that's subtle but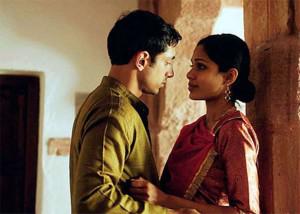 intricate. You step in to the shoes of Trishna; you're given the view of the life of a girl who can only aspire to be loved. Jay Singh gives a powerful performance too. From a charming, caring lover to a sex obsessed male chauvinist; he brilliantly carries the film on his shoulder. Cameo by Anurag Kashyap and Kalki helps in giving the film an Indian touch.
The film's best scene unfolds in the climax where Trishna after dropping her siblings in school, wanders lonely in the hilly countryside while in the background you could hear the school children reciting the morning prayer – 'Our father in heaven give us today our daily bread and forgive us, our sins as we forgive those who sin against us. Do not bring us to the test but deliver us from evil'. Trishna couldn't forgive Jay who sinned against her therefore she couldn't forgive herself – the climax. Brilliant!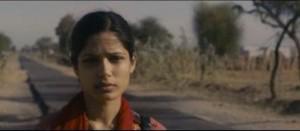 If Michael could do such a better job of portraying a small town as Jodhpur magnificently then undoubtedly the credit goes to Vasan Bala, the assistant director.  Being Indian gave Vasan the perfect opportunity to capture the hidden beauty of the places where the film was shot. Part of the film was shot in Bombay, which is intelligently used as a metaphor to emphasize that it's a city of dreams where Trishna's dreams get shattered. Thanks to Amit Trivedi's brilliant score which auditorily fits the context of the film, especially the Indian backdrop.  'Lagan Lagi Re' by Kavita Seth and Shreya Ghosal is a blessing to the ears and perfectly syncs in to the film.
In essence; although 'Trishna' is a tragic love story of a tormented soul, the film definitely deserves a watch.
Listen to the song – Lagan Lagi Re