After the success of my first Triple Treat feature showing how you can wear one item, three ways, I'm back with the second edition.
The Jumpsuit
When I spotted (pun intended) this Polka Dot Jumpsuit from Miss Selfridge on ASOS ($78 , sizes 6-16), I was intrigued; I loved the spots, and I love the idea of jumpsuits in general, but the reality is that not many suit me because I have some kind of short torso, or at least that's what I tell myself .
However, because of ASOS' easy returns policy, I pushed on and ordered it so I could at least try it on, knowing that I'd most likely send it back within 24 hours.
But guess what? I love it. It's fun and flirty but can still be work appropriate-plus, with a swap of accessories, it can easily take you from your desk to date night!
Here are three ways I'll be wearing this jumpsuit: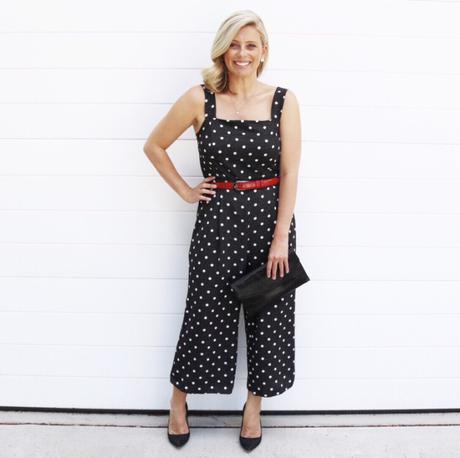 Get the look: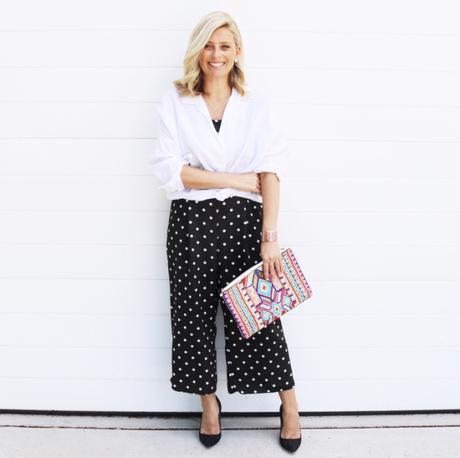 Get the look: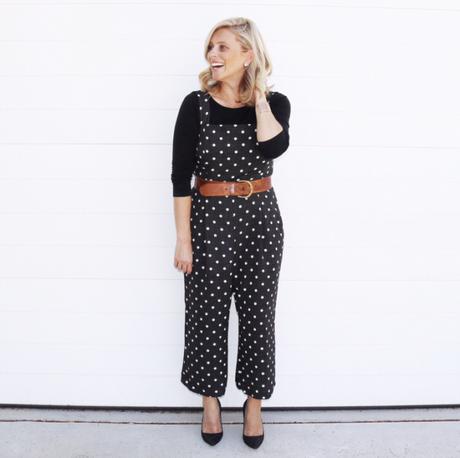 Get the look:
I've also tracked down some other great jumpsuits that are perfect for transitioning from work to play, summer to winter!
What do you think of my outfits? Do you already own a jumpsuit or is it something you'd wear?