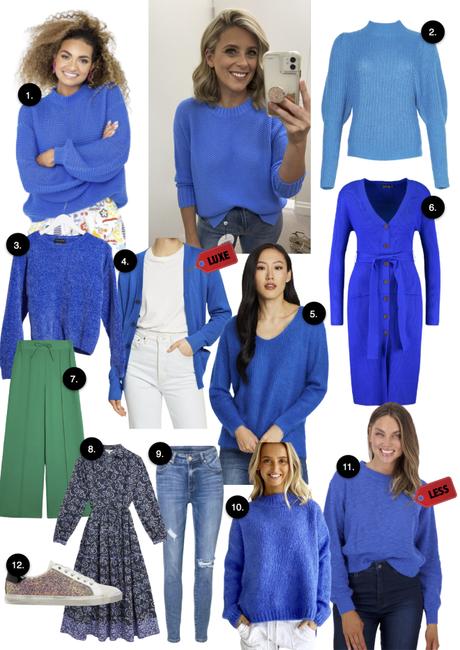 Baby's got blue eyes (and a blue sweater).
It's been a while between shopping guides, but after an influx of DM's after I shared a picture of the beautiful cornflower blue sweater I bought on sale at Goondiwindi Cotton last weekend, I thought I should do a quick whip around to find some similar options given I didn't realise the one I bought was a one-off sample (lucky me, but it's not very helpful for you!).
My top pick would #1 - the Bauhinia Jumper from Brisbane brand Jericho Road Clothing. I love this one because it's 100% cotton, has a balloon sleeve, and it comes in a size 8 up to a size 22.
Plus you can get 15% off with the code BROOKE15 - although after sharing it on my stories yesterday, it's almost sold out in a couple of sizes.
And when it comes to colour psychology, cobalt promotes deep thinking and intuition and can help with concentration and creative thinking - which is why I'm going to pop my jumper back on and get cracking on my latest project which has a rapidly approaching deadline!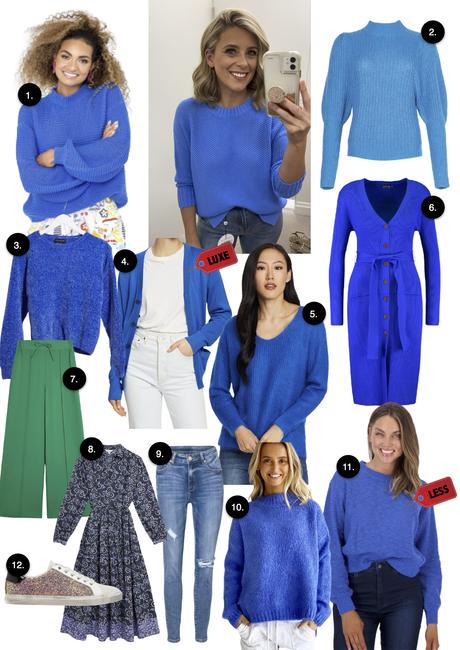 1. Jericho Road Clothing Bauhinia Jumper in Blue, $140 (use code BROOKE15 for 15% off) || 2. Textured Yarn Puff Sleeve Sweater, $32 || 3.Wednesday's Girl oversized jumper in blue chenille knit, $44 || 4. McIntyre James Merino Cardigan, $249.95 || 5. Sportscraft Rosella Mohair Blend Top, $129 || 6. Cobalt blue Petite Knitted Button Through Dress, $50 || 7. Drawstring Wide Leg Trousers, $62.50 || 8. Per Una Pure Cotton Floral Midi Shirt Dress, $97.50 || 9. Evie Distressed High Rise Jean, $99.95 || 10. Urban Luxury Split Side Jumper in cornflower, $169 || 11. Women's Cotton Slub Crew Neck Pullover, $25 || 12. Nine West Best Sneaker, $139.95 ||
Have a great week!
Follow Blonde Ambition on WordPress.com
For all partnership and collaboration inquiries please contact me directly at [email protected].
BLONDE AMBITION ARCHIVES
No Instagram images were found.
Copyright. Brooke Falvey 2020. All rights reserved.